Autumn Extravaganza raises over £11,500
Now in its fourth year, we were pleased to support the Autumn Extravaganza fundraising event to help raise money for the Royal National Lifeboat Institution (RNLI). Without such events, the 24 hour lifeboat search and rescue service around the UK and Ireland would not be able to take place and save over 20 people per day at sea.
On Friday 2 October, guests from around the district arrived for a morning of shopping!
From Italian leather bags and wallets, beautiful shoes and boots, designer jewellery, fantastic cookware and gadgets, to liqueurs, chocolates and chutney there was a stunning range of merchandise from an array of local businesses.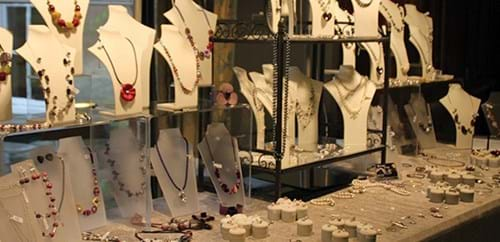 Baroque Designs – Designer hand crafted jewellery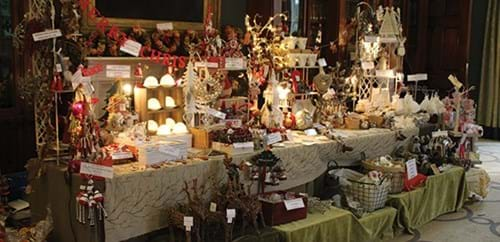 Pretty Things – A selection of Christmas decorations for the home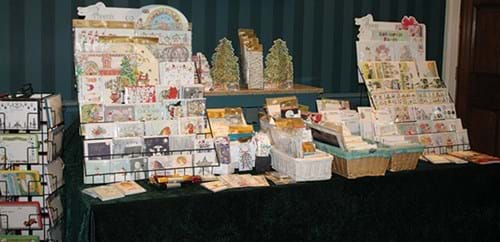 Phoenix Trading – A great choice of cards, invitations and paper goods.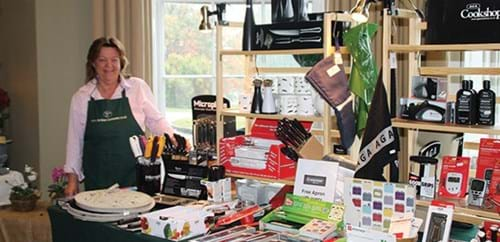 Serious Cookware – Fantastic cookware and kitchen gadgets including Bemdes pans.
The cooking theme didn't stop here! This year the event was a little different as Stephanie Moon, Consultant Chef at Rudding Park, gave a cookery demonstration, providing her top tips for easy entertaining.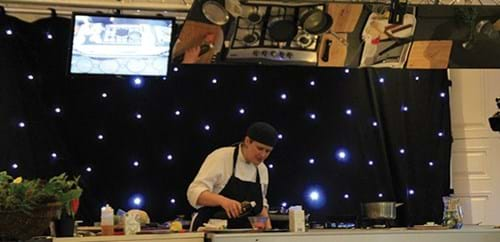 Steph in action on stage!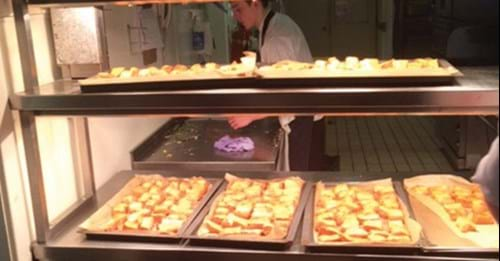 Whilst back in the kitchen, Chefs are busy preparing
After an informative presentation, Steph took to the Kitchen to help finish off preparing the two course lunch. Steph said "As a Kitchen team we love the thrill of a large function, but today was a greater challenge as there were so many elements to cover with demonstrating and cooking".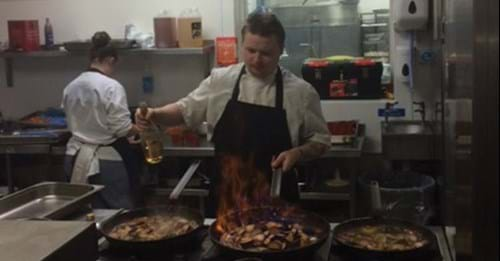 Josh Cannar, Demi Chef de Partie flambing plums and Emma Ramsey, Apprentice Chef washing the plant pots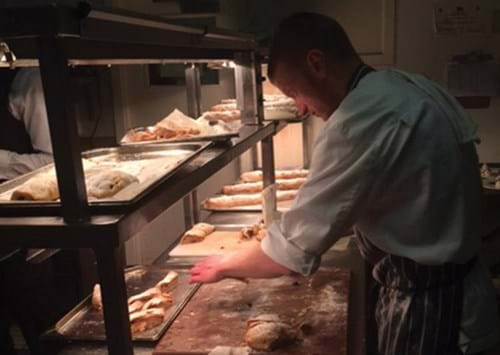 Matthew Wilkinson, Development Chef carving the Apple Strudel ready for service
He comments "We have high standards and treat every guest in a banquet situation as if they were a table of two at Clocktower". "Looking at the detail on the plate, I don't think Matty is joking" says Steph.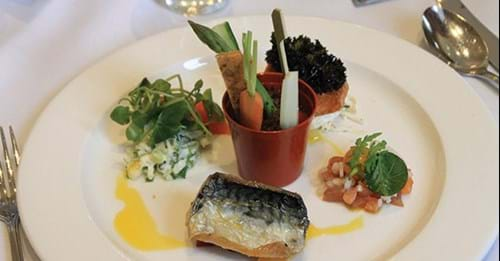 The Fish Main Course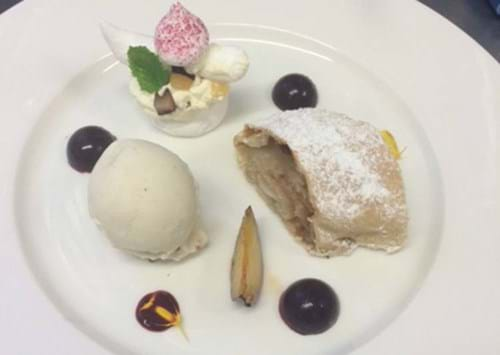 Apple Strudel – This is an old Austrian recipe adapted by Stephanie Moon.  Her love of Apple Strudel goes back to many Moons ago from her days of working in Germany.
If you would like to try these Autumnal dishes yourself, click here to download the recipes.
To round up the event, guests took part in a silent auction and raffle.   Thanks to our generous partners, sponsors, organisers and guests the event was a great success, raising over £11,500.
If you're looking to organise a fundraising event and need a venue please get in touch, our team would be happy to help. With our extensive facilities and versatile rooms we can host and cater for anything from 2 to 350 guests!