Dish Development at Horto
When Horto launched as a pop up restaurant, we set out to surprise and delight our guests. Following our permanent move to Rudding Park Spa, we wanted to maintain our personality and spirit of innovation to remain at the forefront of the Yorkshire restaurant arena.
We regularly refresh the dishes on our menus to offer something new for our guests. The research, experiments, taste testing, and fine tuning involved in creating new dishes take time, but it's definitely worth it when a show stopping, tasty dish evolves.
Following a successful stint on the Horto menu, the time has come to change the popular Crab, Pea and Yuzu dish. It is always hard to change a plate that has been so well received by both guests and the team. However, as their season draws to a close, the peas aren't as sweet anymore, so it's time to retire this dish and create something new.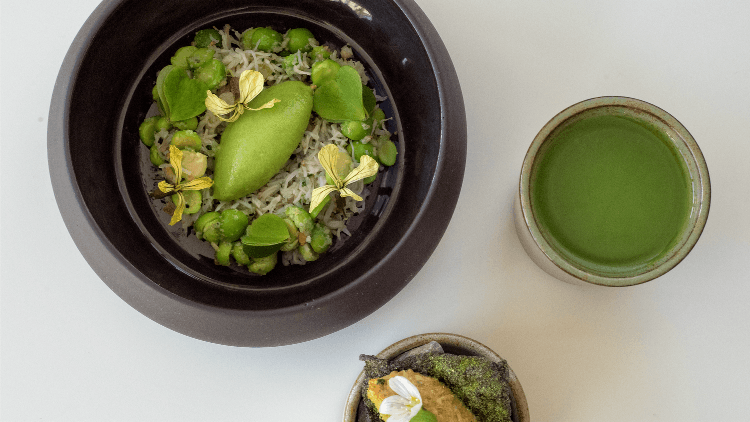 We caught up with Horto Head Chef, Murray Wilson, in the development kitchen, as he talks us through what goes into devising a new, creative and memorable dish.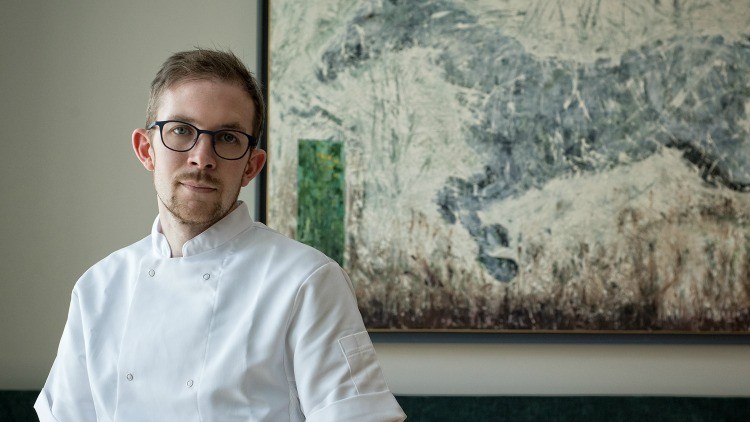 "Where to start? What to use? Hot or cold?" These are questions I ask myself in the primary stages of any dish development. I watched 'The Mind of a Chef' a few weeks ago where Eric Ripert was showing David Kinch a sauce he was making. It sounded divine; essentially, it was created from roasted fish bones and cooked down sake, which is a Japanese rice wine."
Murray takes his inspiration from a number of places and works closely with his team of chefs to develop contemporary and flavourful dishes. The dishes need to take into consideration the ingredient availability, budgets and timescales.
"When you're based in a three Michelin star restaurant the budget allows you to use pure sake; however, with smaller restaurants such as Horto there are increased limitations, however I liked the idea, so I ran with it.
"We started by selecting a fish; wild bass is in season and is extremely tasty. Wild bass is caught in local waters and has the finest delicate flavour, with deliciously firm but flaky flesh. We barbecued the bones on the Big Green Egg over some oak from the grounds at Rudding Park - mildly, as we didn't want to over smoke or char it too much as this could ruin the taste. This then went into the pressure cooker, along with the sake, some sake vinegar, white wine and chicken stock, as well as some lemongrass and fresh ginger."
Following the cooking process, Murray and his team then tasted, it was good, but feedback highlighted that it was lacking a savoury taste. Development continued…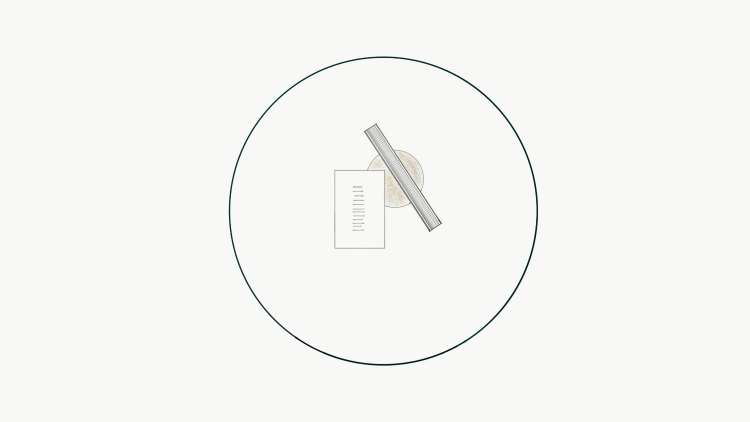 Development stage 
"We then added some sweated shitake mushrooms to provide depth and some yuzu juice for acidity; this was then reduced to concentrate the flavour. Next, we checked for consistency and it was lacking, a little watery in plating, so we added some Japanese kuzu (starch thickener). Bit by bit the consistency became velvety and coated the mouth nicely; we added some extra ginger for a final hit… perfection!"
Horto chefs will serve the sautéed wild bass with pickled leek handpicked from Rudding Park Kitchen Garden.
In the final stages, Murray added some homemade umeboshi to add some complexity to the dish. Often translated as Japanese salt plums, umeboshi add both a sour and salty taste.
Look out for the new dish arriving at Horto Restaurant soon…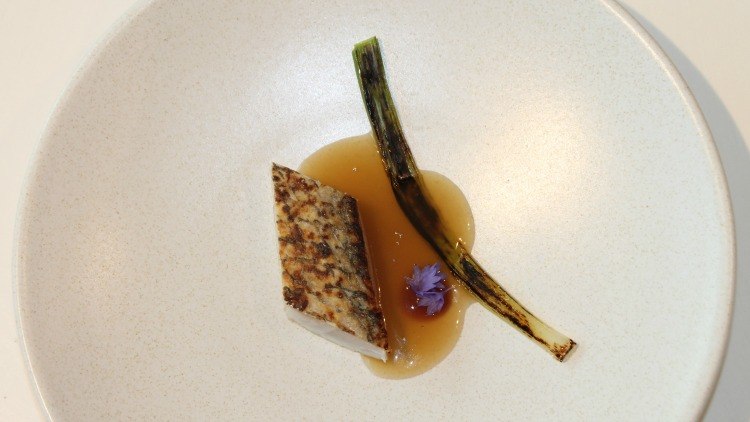 Final dish
If your mouth is watering whilst reading this…
The Horto dining experience offers an a la carte menu and tasting menu which, as our blog shows, change on a regular basis. If the tasting menu is selected, guests are encouraged to resist the temptation to look at the menu and discover the dishes and taste sensations as they go.
Horto must be pre-booked and we ask that you let us know of any dietary requirements at the time of booking. Sunday - Thursday seven course tasting menu £64, Friday and Saturday nine course tasting menu £69. To book, click here.