Himalayan Pink Salt for Wellbeing
At Rudding Park we're always on the lookout for the latest beauty hack, so when we found out that an ingredient as simple as salt could contain more health benefits than our daily multivitamin, we wanted to find out more.
Himalayan salt is the purest form of sea salt and has become renowned for its reputed health benefits, but what's all the fuss about?
These ancient pink salt crystals are extracted from the ground in the rugged region of Eastern Pakistan and are considered to be the most mineral-rich type of salt in the world. The pink crystals contain 84 essential minerals that are rapidly absorbed by the body and, when warmed, they also emit beneficial negative ions. These ions are believed to produce biochemical reactions, such as an increase in serotonin (which alleviates stress) and a surge in oxygen flow to the brain.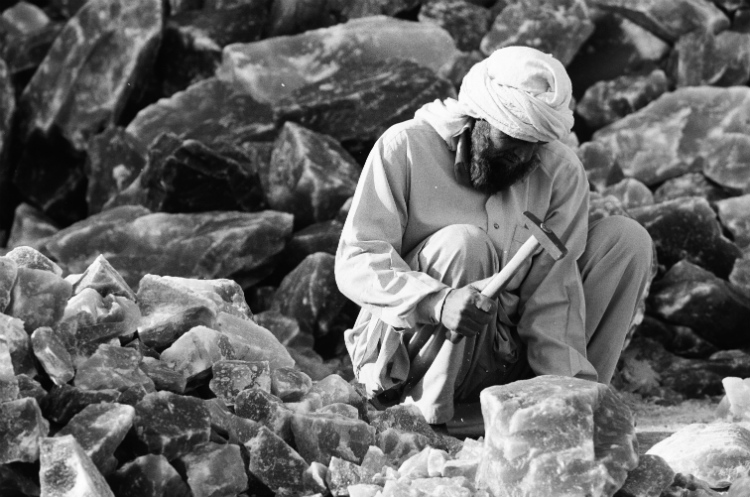 Conventional table salt is processed to remove impurities and the end product is comprised of 99% sodium chloride. Himalayan salt is unprocessed and contains 85% sodium chloride, but the other 15% is made up of beneficial minerals such as potassium, calcium and magnesium – electrolytes that are necessary for body fluid regulation. If you've had a particularly vigorous gym session (or maybe one too many cocktails the night before), our Spa Manager, Kelly-Anne Head, swears by a pinch of Himalayan salt dissolved in distilled water. The salt enables the body to absorb electrolytes much faster than water alone, meaning that your body will recover twice as fast (and it is much better for you than that can of Coke you were about to reach for!)
However, there's much more to Himalayan salt than hydration. Whether you're looking to eliminate toxins from the body, shift water retention or beat ailments, this super salt has the power to help.
Here are some of our favourite ways to introduce Himalayan Pink Salt into your regime to boost wellbeing:
Add a scoop to your bath water for a detoxifying soak; the minerals will soothe tired muscles and cleanse your skin, whilst strengthening your immune system and alleviating stress.
Place a large block in your home to purify the air, or buy a salt lamp for further benefits. When the salt warms up it releases moisture back into the air and creates a warm glow.
Sprinkle on your food to improve digestion. The minerals in the salt help the absorption of nutrients in the gastrointestinal tract, keeping you fuller for longer.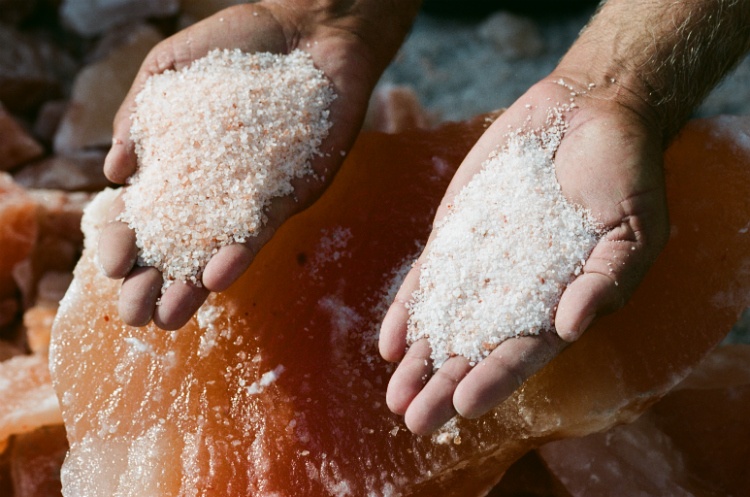 Inner Peace - Kelly-Anne's favourite recipe to promote calm and balance
Ingredients: Himalayan Pink Salt, sandalwood, jasmine and Damascena rose otto.
Good for: Relieving stress and tension.
Best experienced as: Bath salts
These healing ingredients help to soothe the nervous system and restore balance to the mind and body whilst revealing the skin's youthful glow.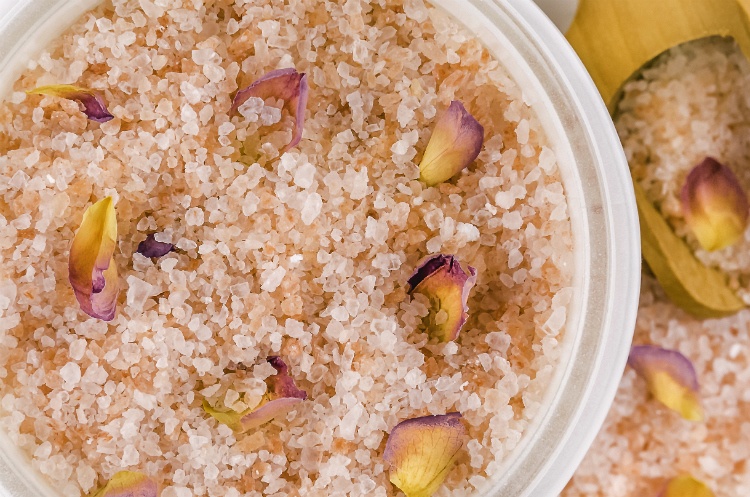 Cleansing
Ingredients: Himalayan Pink Salt, lavender, rose geranium, juniper berry, lemongrass and patchouli.
Good for: Muscle pain, arthritis and circulation.
Best experienced as: Bath salts
A detoxifying combination of Himalayan salt crystals, juniper berries and rose geranium oil helps combat sluggish circulation, puffiness, swelling and cellulite whilst diminishing feelings of tiredness and stress.
Blissful Experience
Ingredients: Himalayan Pink Salt, argan oil, almond, rosehip seed, sandalwood, Damascena rose otto, wild poppy.
Good for: Balancing the body and mind, improving your mood and moisturising the skin.
Best experienced as: Body scrub
This sensual scrub nourishes and exfoliates the skin whilst promoting overall wellbeing, leaving your skin fresh and glowing.
Aura of Confidence
Ingredients: Himalayan Pink Salt, orange blossom, rose geranium, juniper berry and lemongrass.
Good for: A surge of energy throughout the day.
Best experienced as: Body spray
The uplifting scents recharge the mind, body and soul. Spray whenever you need a little lift throughout the day and breathe deeply.
Energising and Detoxifying
Ingredients: Himalayan Salt Crystals, argan oil, almond oil, rose hip seed, rose geranium, juniper berry, lemongrass, patchouli, Vitamin E oil, citronella and wild poppy.
Good for: Increased circulation and exfoliation.
Best experienced as: Body scrub
When you're feeling run down or sluggish, use this detoxifying scrub to wash away impurities, moisturise the skin and banish cellulite.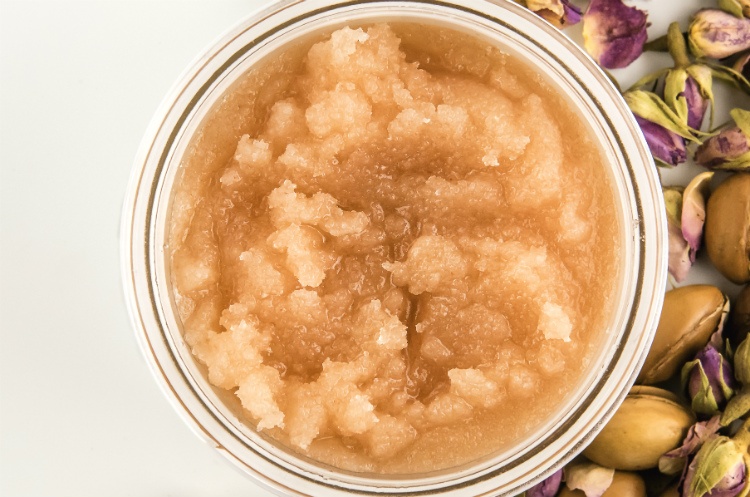 If you're keen to try Himalayan Salt, you'll find Ila's fantastic range at The Spa, and our therapists will be more than happy to talk you through the best options for your skin type. Whether you're looking to exfoliate tired skin, reduce cellulite or relieve stress, add a pinch of Himalayan Pink Salt to your daily routine and reap the benefits. 
Call into The Spa today!