Luxury Lodge Holiday Home Ownership
Considering a lifestyle change? 
The hottest summer on record this year has certainly helped to boost the popularity of the staycation but have you ever considered owning your own holiday home in your favourite staycation location?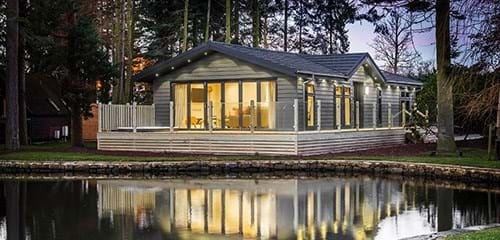 Let's get it out there…. returning to the same place every holiday might fill some people with dread and if you are that mind set, then it's probably not for you.  However, there's a lot to be said for owning your own holiday home.  You don't have to spend hours researching where to go or have the worry and fear of paying for the unknown!
Owning a holiday home is incredibly appealing and a lifestyle choice more and more people are taking.  What's not to love?
- It's easy to be spontaneous and head off if the weekend weather forecast is good. 
- You arrive up to an impeccably maintained home and garden 
- There is something welcoming about familiarity and a sense of belonging 
- It's somewhere to create memories with you whole family– a 'generational investment'
Habits are changing.  The fortnight holiday, once a staple of British life, is fading into history. Research by British Airways found that 69 per cent of Brits did not take a two-week holiday last year, and the Office for National Statistics confirms the trend. While those aged 65 and over – are the most likely to escape for more than seven days, younger people aged 18-24 are the least likely. The growth of budget airlines and cheap flights is one reason: there has been a surge in three-night trips, especially among those aged 35-44. But this is only part of the story.
BA also found more than a third of those polled felt a fortnight off would be 'frowned upon' or 'discouraged' in their workplace. Planning a long holiday can be a headache – trying to juggle annual leave, social and family commitments. Short breaks often mean you don't need to do this, you can simply pack your bags and go.
Having a break from the pressures of daily life and your regular environment gives you separation and space to feel more refreshed on the return – whether you work or not.  There's a definite shift towards taking lots of shorter breaks throughout the year.
If you are tempted by the benefits of owning your own holiday home, it's not just the accommodation you need to think about – it's about investing in a lifestyle and location. 

Rudding Park in Harrogate, North Yorkshire is set amongst 350 acres of landscaped gardens and woodland.  We have a range of luxury lodges within an exclusive lakeside setting close to our two golf courses.  Owners can make the most of the extensive facilities at Rudding Park hotel including the award winning spa and restaurants.  Golf membership is also included along with unlimited complimentary Wi-fi.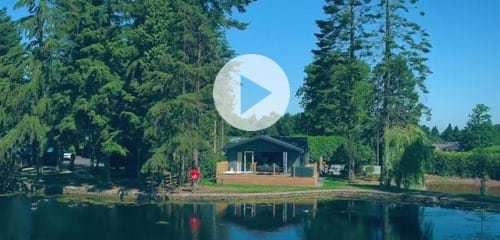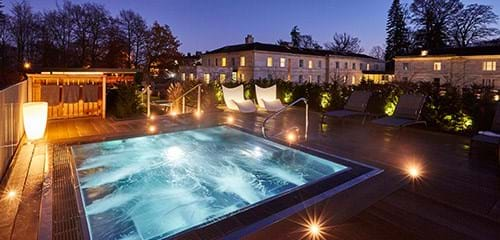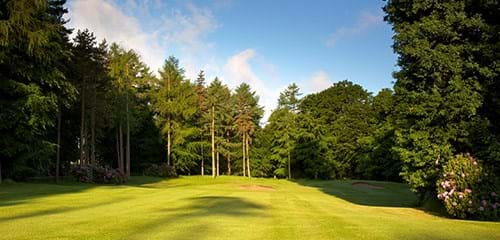 Our luxury lodges consist of 2 and 3 bedrooms and offer spacious open plan living which don't compromise on quality.  The interiors have vibrant colours, modern design features and luxurious fabrics with large verandas giving a real sense of 'bringing the outside in'.
The Rudding Park guest service team are here to help - whether that means pre-ordering groceries prior to your arrival and arranging for newspapers to be delivered in the morning.  They can also assist with restaurant, spa or golf reservations or arrange a private chef with waiting staff you plan to host a private party.
For the energetic, there is a three mile walking and running route which takes you through the woodland and the surrounding area. We can also arrange for a personal trainer to be on hand or, you may prefer a walk to explore Rudding Park Kitchen Garden which supplies the restaurants with a wide range of produce.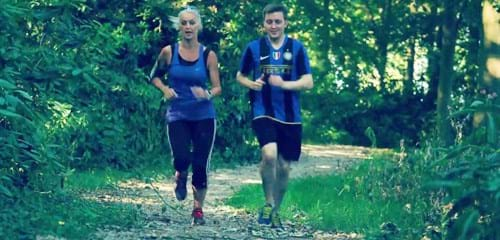 For families with young children the Deer House Pub offers an alternative, with its outdoor pool, play area and games room – there's plenty of room for the children to explore and have fun.
Imagine owning a luxury lodge holiday home alongside the Best Hotel in England with all the facilities you could enjoy.  That's quite a statement, but it's official. Earlier this year, VisitEngland , the official tourist board, named Rudding Park the Best Hotel in England, so why not have the best of both worlds?
Rudding Park is easily accessible from the major road networks and perfectly located to explore the spa town of Harrogate; the vibrant city of Leeds, historic York or experience the breath-taking scenery of the Yorkshire Dales.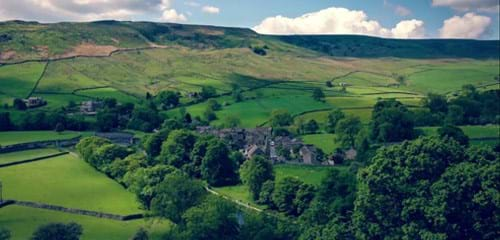 Owning a Rudding Park luxury holiday home offers a stress-free, affordable way to get away at a moment's notice. It is an escape and a wonderful place to invite family and friends offering a lifestyle with style.
To arrange a viewing call Toni Fernandes, Holiday Park Manager on 07900 901434.