Our Favourite Festive Five
From pantomimes, walks in the countryside to New Year Duck Races – the Harrogate District has a whole host of activities to spark up the festive season. Here are a few of our favourites…
Pantomime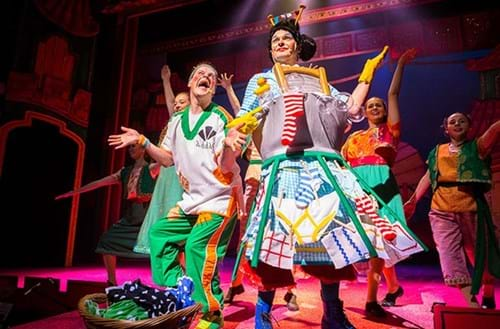 He's behind you … Oh no, he's not…
This year's pantomime at Harrogate Theatre promises to be as magical as ever with the performance of Aladdin (oh yes it does!). With spectacular scenery, humour, mayhem and adventure, this fun-filled family adventure is not to be missed.
The Christmas Adventure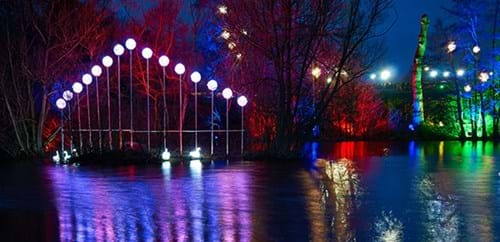 Stockeld Park hosts a magical Christmas Adventure from 21 October – 4 January.
If you are looking for things to do to entertain your children or grandchildren over the next few weeks, this is the perfect day out.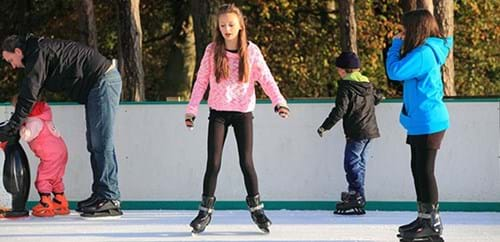 With an outdoor ice skating rink, an enchanted forest filled with interactive sculptures and playgrounds, a huge snowflake maze, Nordic ski trail, award winning Santa's Grotto and gift shop there is something for everyone to enjoy.
The 12 Days of Christmas Trail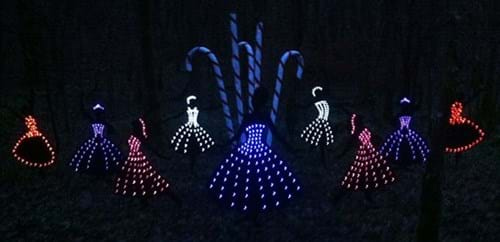 Yorkshire is blessed with many breathtaking views. As winter arrives at Bolton Abbey, why not pull on your boots and take a walk through Strid Wood to discover the twelve scenes from the celebrated carol '12 Days of Christmas'.
Join in the fun and sing along with family and friends as you spot the swans a swimming and look out for real French hens. As you approach The Strid (a natural wonder, where the river suddenly narrows forcing the water through at great pressure), look out for the nine Ladies dancing, try your hand on the pipes and have a go on the twelve drummers drums! This is perfect way to exercise after a heavy Christmas dinner!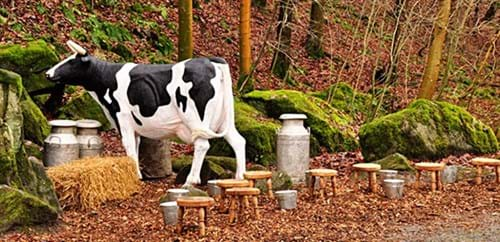 Eight maids-a-milking!
What's more, you can stroll back to the Cavendish Pavilion and finish off your walk with a delicious hot chocolate and warm mince pie by the fireside.
The 12 Days of Christmas event takes place every day from 26 December 2015 to 5 January 2016, 10am-4pm.
Christmas Races Meeting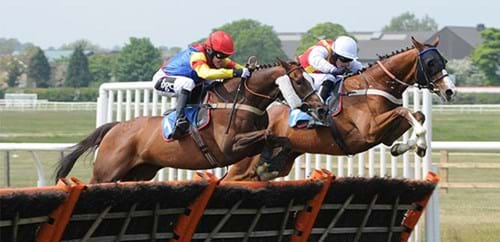 Some would say 'It's not a Yorkshire Christmas without a trip to Wetherby Races'. If you have not visited before, why not give it a try, it may soon become part of your Yorkshire Christmas tradition!
With action packed jumps racing and live music on 26 and 27 December, Wetherby races is the perfect way to spend a day with family and friends.
New Year's Day Duck Race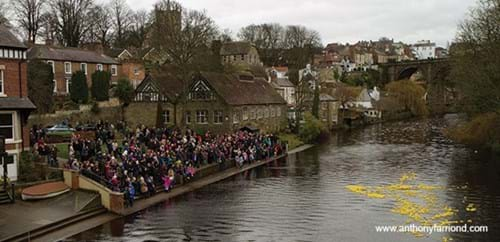 For those who are not nursing a hangover, the Knaresborough Duck Race is a great family day out on New Year's Day. At 1.30pm, over 5000 rubber ducks will be taking to the water at High Bridge in Knaresborough, racing their way downstream to the finish line outside Marigold's Cafe.
For just £1 per ticket you can adopt a duck and see if makes it to the finish line for a chance to win £100.
Whatever you decide to do over the festive season, we hope you have a wonderful time. Don't forget to share your best snaps with us on Facebook!