Rudding Park Spa Marks Breast Cancer Awareness Month
During cancer treatment and cancer itself the skin can really take a hit, making it sensitive, dehydrated and tired.
Rudding Park Spa recognises the importance of skincare before, during and after cancer treatment, and strongly believes in bringing the world of beauty to those affected by cancer. This is why we have teamed up with Jennifer Young, who creates skincare products for those living with and beyond cancer, as one of our spa treatment partners.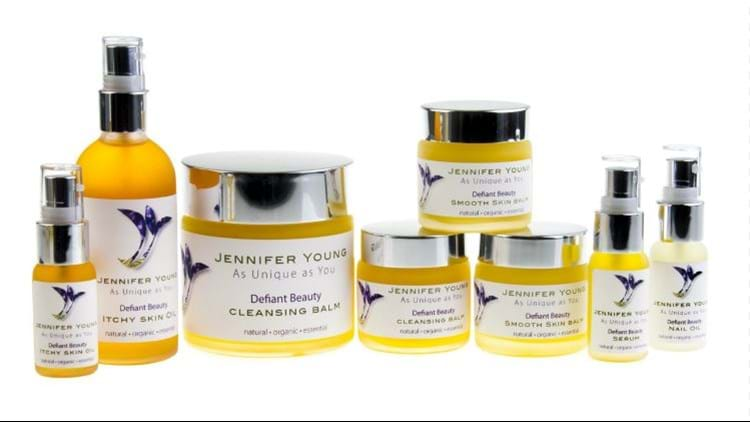 Rudding Park Spa has also partnered with The Sir Robert Ogden Macmillan Cancer Centre, part of Harrogate Hospital, to offer additional support to those affected by cancer in the local area.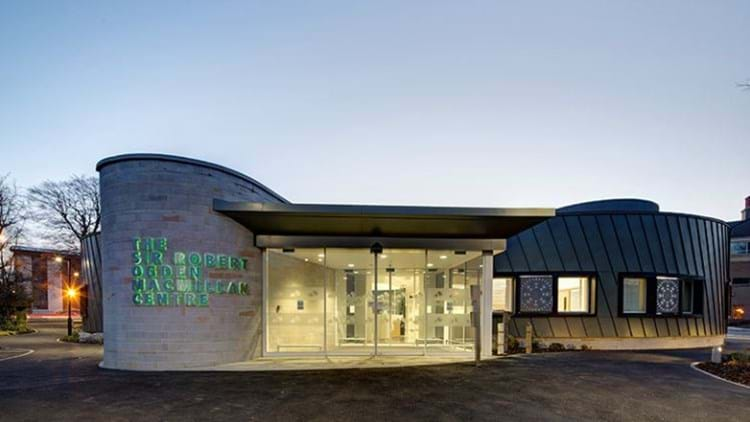 The partnerships, launched in October, although not directly linked, support Breast Cancer Awareness Month, recognised nationally each year throughout October.
With a recent survey estimating 97% of spas and salons in the UK refuse to offer treatments for those with cancer; we decided to do things differently and offer Jennifer's natural skincare collection 'Defiant Beauty', which has been specially formed to soothe sensitive skin, nails and hair using soft touch therapy and to help those with cancer fulfil a basic need to feel more like themselves again.
Dedicated Rudding Park Spa therapists have been trained by Jennifer to deliver treatments including a Mind and Body Balance soothing full body massage, a glow-inducing Blissful Facial, a Gentle Manicure with luxurious peach kernel oil and macadamia oil and a Gentle Pedicure to soothe and nourish the feet with organic oils and a pampering polish.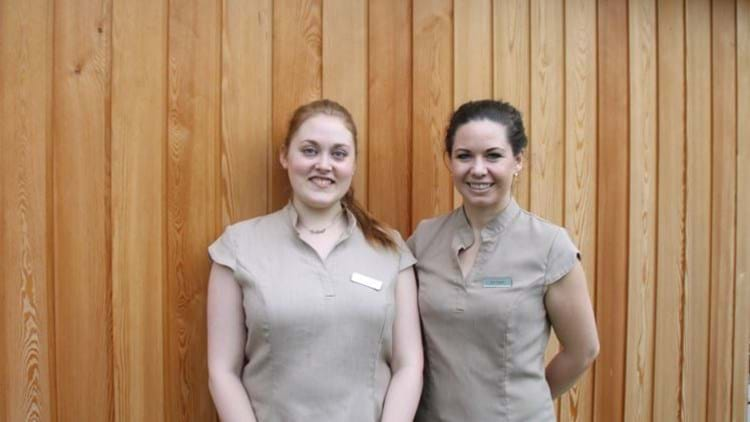 Kelli and Zoe, Jennifer Young trained therapists at Rudding Park Spa

We caught up with Spa Therapist and Jennifer Young Ambassador, Kelli Irving, to find out more about the Jennifer Young treatments available at Rudding Park Spa…
How many therapists at Rudding Park Spa are trained to deliver the Jennifer Young treatments?
Currently, we have four therapists trained in the treatments; however we aim to train more in the foreseeable future so we can offer the treatments to as many people as possible living with and beyond cancer. We select the therapists very carefully and seek members of the team we think have the right experience to be able to deliver the treatments with confidence.
What training process did the therapists undertake in order to deliver the Jennifer Young treatments?
The therapists attended a two day course which involved learning about different types of cancer as well as practising the treatments on cancer patients.

Our team have also welcomed nurses from The Sir Robert Ogden Macmillan Cancer Centre so they could experience the Jennifer Young treatments for themselves and also coach the therapists on how best to approach what can be sensitive situations. The therapists also visited the centre to gain a better understanding of the patient's wellness needs and see the environment for themselves.
What's involved in your partnership with The Sir Robert Ogden Macmillan Cancer Centre?
From January 2018, a number of therapists from Rudding Park Spa will be volunteering their time at the centre following the opening of a suite of wellbeing rooms to offer a range of services beneficial to patients undergoing treatment for cancer. This will include facials, massage, manicures and pedicures.
Which Jennifer Young treatment would you recommend and why?
The most popular Jennifer Young Treatment is the Blissful Facial. This treatment uses nourishing products that make the skin feel refreshed and glowing. 
We also chatted to one guest, who has experienced the Jennifer Young treatments first hand…

Jo Beagley was diagnosed with stage 3 ovarian cancer in July 2014, aged 39. She has since undergone a hysterectomy and treatment with chemotherapy and an angiogenesis inhibitor drug with the aim of keeping the cancer managed. In June 2017, Jo learnt of a recurrence of her cancer and has embarked on another round of chemotherapy. 
As a working mum with two young boys, living in Harrogate, she continues to share her experience of diagnosis, going through treatment and living with an incurable cancer to help raise awareness of ovarian cancer and to help others navigating similar.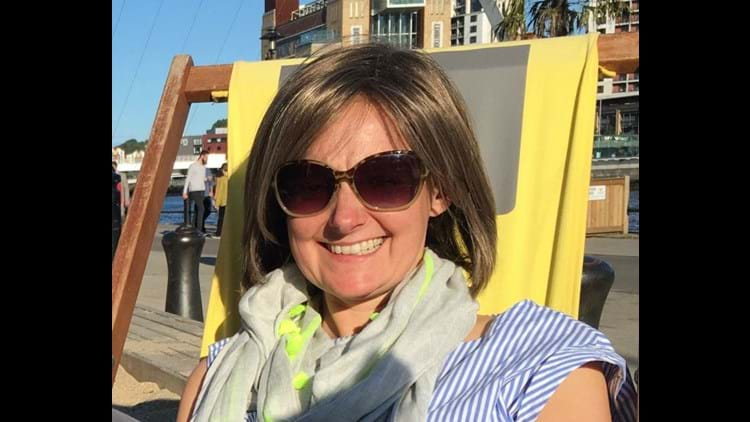 Jo Beagley 

"Myself and a friend were lucky to be invited as a guest of Rudding Park Spa, Harrogate to sample their 'living with and beyond cancer' offering that includes Jennifer Young treatments - a natural skincare range developed specifically for people affected by cancer. Previously I'd looked into having beauty treatments whilst undergoing cancer treatment and encountered some ambiguity around what treatment's would be advisable and had been faced with requests for a letter of authorisation from my GP or oncologist. It was a relief to know the therapists were trained such that they knew the appropriate questions to ask and used products that had been developed with sensitive skin in mind.
The Rudding Park Spa therapists advised me to avoid the heated areas such as the sauna and steam rooms due to my treatment. Jo added; there were no shortage of additional facilities I was able to sample and the showery weather didn't get in the way of us using the outdoor roof top spa garden facilities."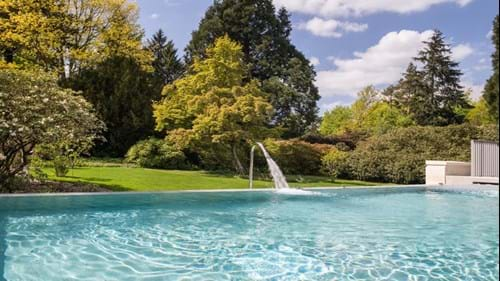 Jo continued: "The Jennifer Young facial treatment experience was amazing, from the comfort of the treatment rooms to the professionalism of the staff when providing the treatment and the divine smell of the products. A piece of brownie alongside a drink post treatment was a nice touch. The Mind and Senses Zone provided a calming space to chill out post treatment; the video mood wall was a particular favourite.
To mark Breast Cancer Awareness Month, Rudding Park is offering 20% off your first Jennifer Young treatment (available Sunday to Thursday) visit ruddingpark.co.uk or call 01423 844840, quoting JY20.
For more details on the Jennifer Young treatments available at Rudding Park Spa click here. Guests who enjoy a treatment in the treatment rooms can also use any of the four Mind and Sense Zones to enhance wellness of mind, body and soul. The zones consist of visual, relax, audio and mind areas.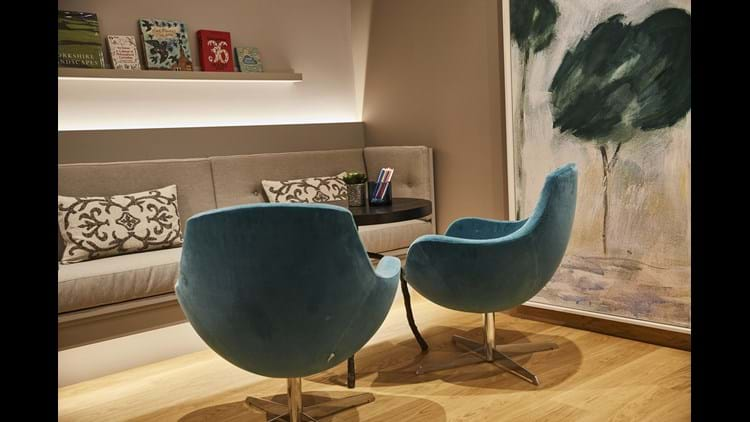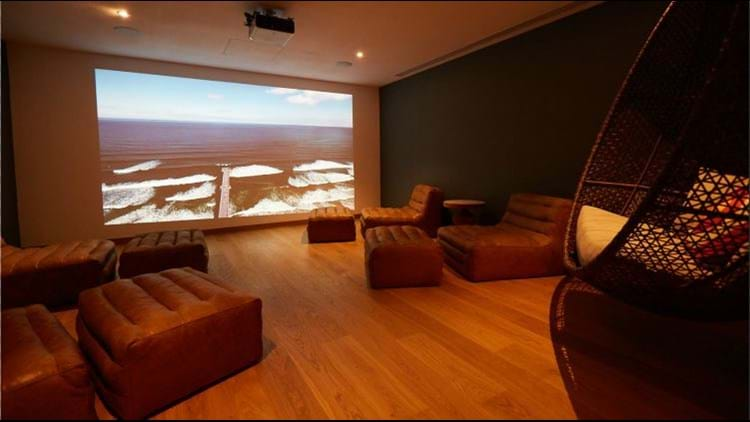 During Breast Cancer Awareness Month Rudding Park Spa welcomed a number of guests from The Sir Robert Ogden Macmillan Centre to a unique event with Jennifer Young. Guests enjoyed canapes and welcome drinks at the 'Living with and beyond cancer' event, whilst Jennifer Young shared the story behind her specialist skincare collection and natural therapy; returning beauty and relaxation to who need it most.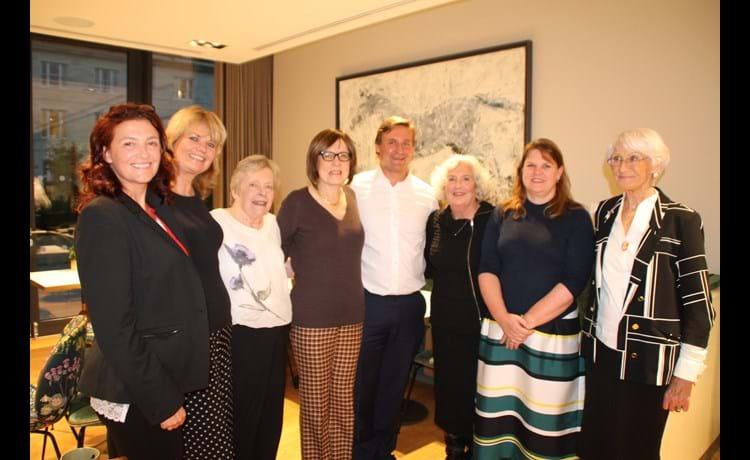 Jennifer Young with Julie Crossman and Sarah Grant from The Sir Robert Ogden Macmillan Centre, Matthew Mackaness and guests.