Slingsby Gin from Spirit of Harrogate
Earlier this year we were approached by Sarah Eaman and Marcus Black who were developing a premium range of craft spirits under 'The Spirit of Harrogate' brand.  They heard about the Rudding Park Kitchen Garden and contacted us to see if we would consider allowing them to use a selection of botanicals for a new product range they were working on, designed to take inspiration from Harrogate's rich heritage and the restorative powers of Harrogate Spa water.
The plans sounded fantastic and with Taylor's of Harrogate also supplying some botanicals we were happy to be involved.
The first product was to be 'Slingsby Gin'.
"Since 1571, when William Slingsby discovered the unique properties of the natural spring water from the Tewit Well in Harrogate, the most discerning individuals from across the globe have sought out the picturesque Yorkshire town to restore body, mind and soul by relaxing, indulging and socialising."
The selection from Rudding Park include Oregano, Rosemary, Thyme, Rhubarb, Sage, Primrose and Sweet Cicely.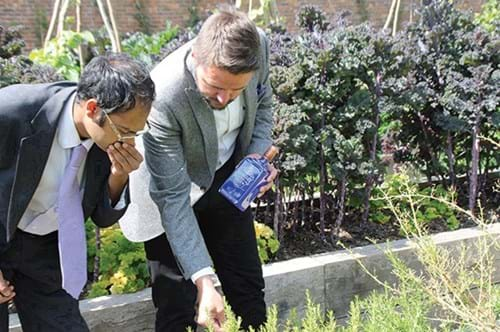 Wade Upton from The Spirit of Harrogate and Vikash Soundur from Rudding Park selecting botanicals from the Kitchen Garden.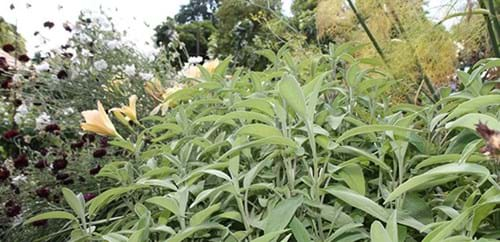 Sage – one of the many botanicals from the Kitchen Garden.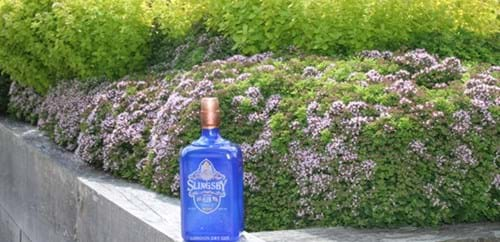 The distinctive new bottle amongst an abundance of oregano.
The team at Rudding Park are very excited to be one of the select partners able to offer this new product to guests.
During September, staff at Clocktower enjoyed a training session with The Spirit of Harrogate. The team enjoyed learning how to serve the Slingsby Signature G and T and cocktails including the 'Slingsby Fizz' and 'Sling & It'!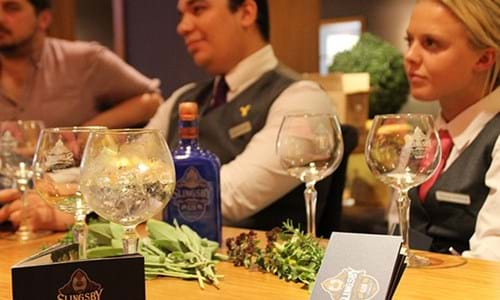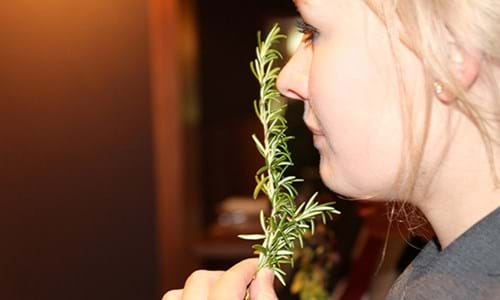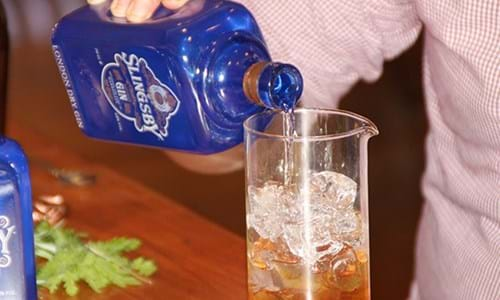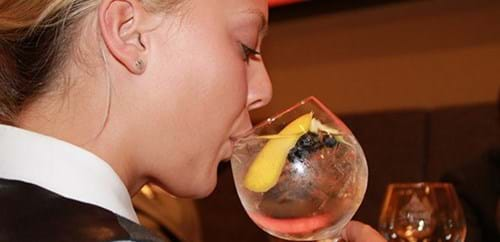 Better still, staff were able to try the gin!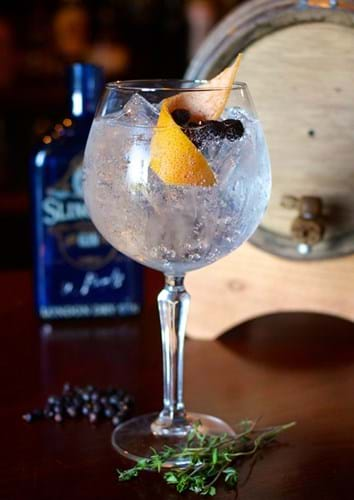 Signature Serve – Garnished with a pink grapefruit twist, blueberries and an edible flower.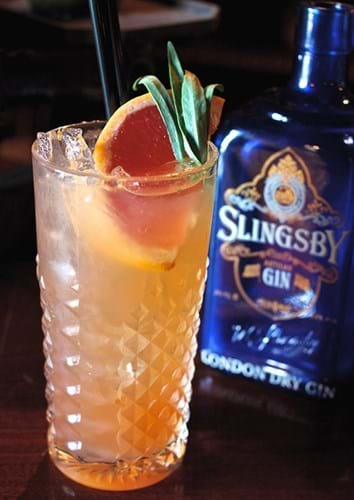 Slingsby Fizz – Served over ice and garnished with a fresh grapefruit wedge and tarragon sprig.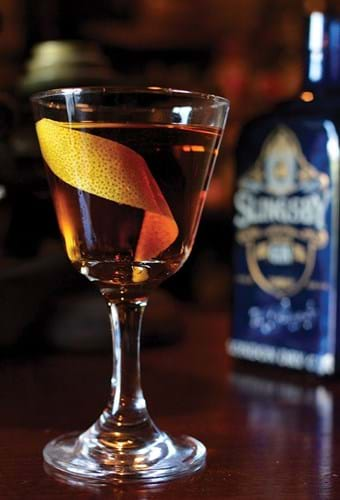 Sling & It! – A classical style martini served with an orange twist.
The Spirit of Harrogate is due to open a store in Harrogate on Montpellier Parade, complete with tasting area. It will also feature a relaxation area for guests to unwind and discover the history of The Spirit of Harrogate and see how Slingsby Gin came to life through a sensory living wall.
They hope to open before the end of October and once open we will certainly be popping along to see this unique experience.
In the meantime, Slingsby Gin now features on the drink list at Clocktower. The distinctive bottle certainly can't be missed on the shelf with its eye catching blue glass designed to resemble the water from Harrogate and its copper capsule inspired by the tools used to make the product.