The official launch of the new Rudding Park Spa was a date not to be missed. Even the weather did its best to make the night a success by serving up a warm gentle breeze. On arrival, the bustle of people, live music, and the popping of champagne corks created a warm welcome.
Visiting the Spa for the third time, it was incredible to see how the change between my "hard hat" tour six months ago and the finished product.
The reception area was a buzz of people. Simon and Judi Mackaness welcomed guests as they arrived along with their sons, Matthew and Nick Mackaness. I spotted a number of friendly faces – it was great to catch up with Ali Tennant and her father Rodney.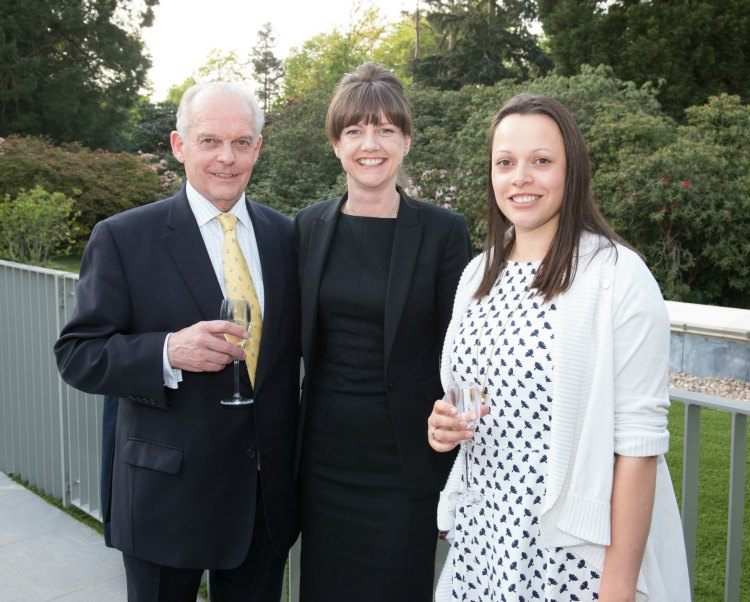 Rodney Tennant and Alison Tennant with Karen Tyson-Smith, Revenue Manager
Guests were free to explore the Spa. My tour started with the Indoor Swimming Pool, which has full length windows, letting in lots of natural light. Opposite this, Horto Restaurant has moved into its new home at the Spa.
Naturally, I took the opportunity to speak to Head Chef Murray Wilson and his team.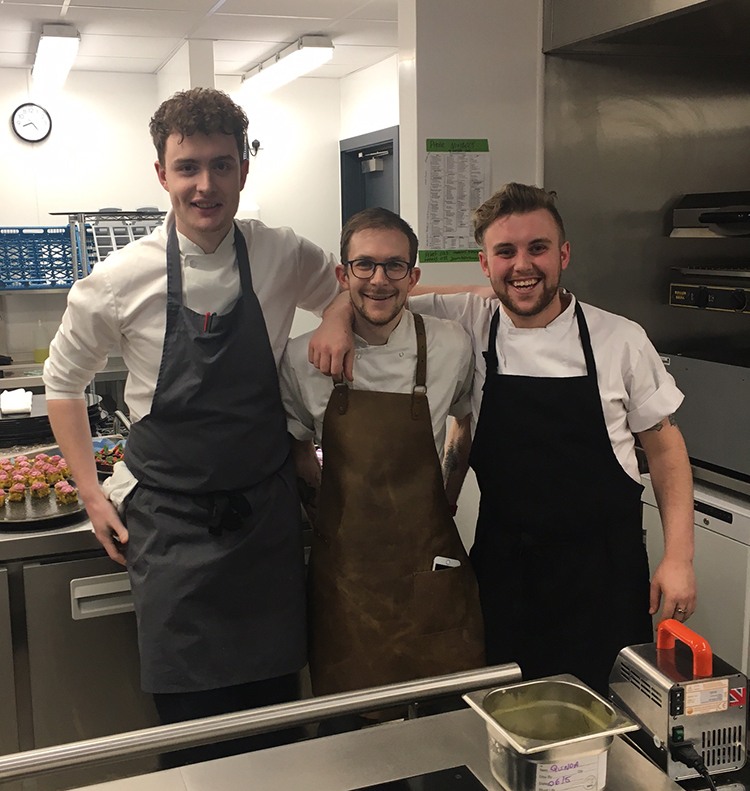 Callum, Murray and Ronnie
As Murray showed me around the kitchen, he talked about the transition "We're looking forward to seeing new guests in Horto and of course welcoming back our regulars. The food we are offering is being constantly refined. As a team we're organised and ready to welcome hotel guests to experience Horto as we're now open seven days a week."
The kitchen is packed to the rafters with interesting (to chefs anyway!) pieces of kit. The rotovap pictured below is a gadget rarely seen in kitchens; its purpose is to concentrate flavour through distillation. For example, you can extract water from a blood orange and the flavour will be more intense than just using the juice. Weirdly you can even separate different food compounds without altering them.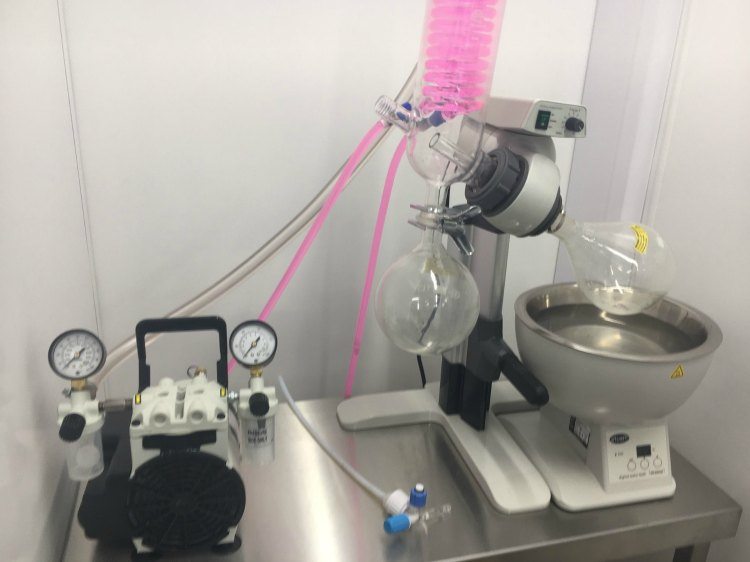 There is always something bubbling in there! Speaking of bubbles, look what Alex the Restaurant Manager was up to when I left Horto…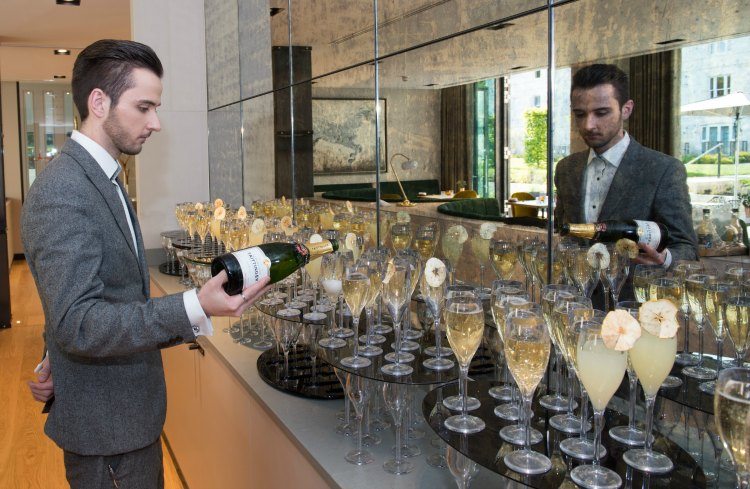 If you're wondering how you cater for an event where guests are free to wander, the answer is canapes. The Horto chefs created four different sweet canapes, including pistachio cake and coconut and lime tart. The flavours seemed pretty refined and intense - the rotovap and Murray clearly working their magic!
After Horto, I made my way to the Roof Top, where I bumped into friends Caroline, Nicola and Kate beside the Hydrotherapy Infinity Pool and had chance to chat to them.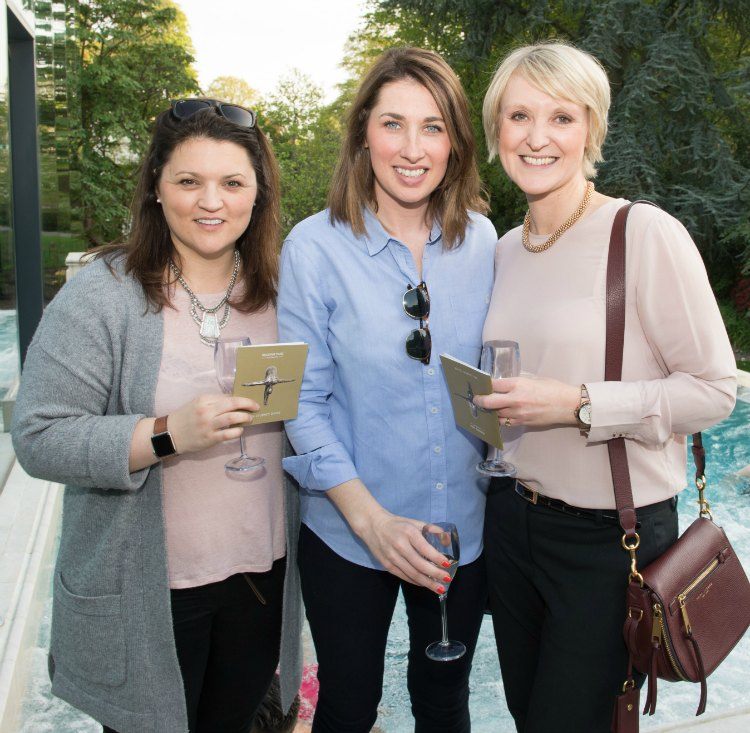 It turned out to be a very sociable evening! I spoke to Elaine Lemm, her husband Ron and John and Claire Topham, before my next encounter, with Sharon Canavar and Simon Cotton. Sharon suggested we take a selfie in the Spa so here is is - not something I have done often, I must admit, as you can probably tell from the sun in the shot! It was all good fun and laughter though.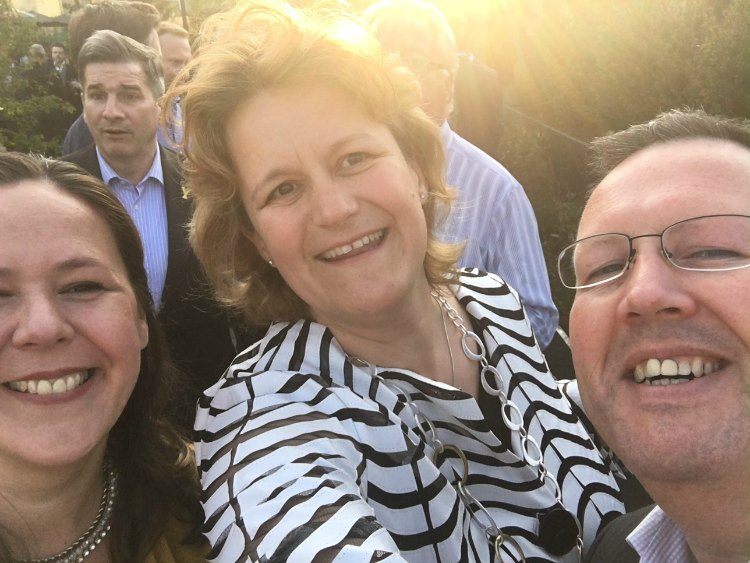 Simon and Matthew Mackaness gave a speech to mark the occasion and we were all happy to raise a glass to the success of the Spa.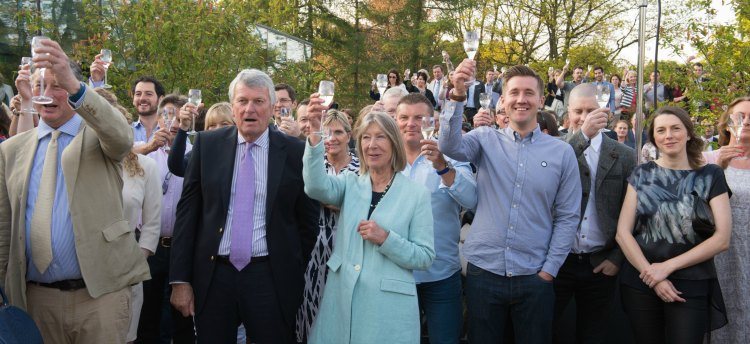 Pictured in the crowd are Terry and Liz Bramall, who I sat with earlier in the week at a luncheon. It was lovely to see them again.
After Simon and Matthew thanked us all for coming, it was time to collect our goody bags (including Rudding Park flip flops) and return home. On my way out, speaking to Lucinda Compton, we both commented on how well the gardens and the Spa looked. You can see a bird's eye view of The Spa and surroundings over on the Rudding Park YouTube channel.
A stunning evening filled with fun, friends, superb food and drink and lots of laughter - I look forward to dipping my toes into the Roof Top Spa Hydrotherapy Infinity Pool soon!
Steph x