Game for a Great Show - Day Three
I was sorry to see the Great Yorkshire Show come to an end. The last day was a busy day for me, starting back in the Game Cookery Theatre with Harrison Barraclough of the George at Wath. His demo featured a scallop and black pudding starter, and a lovely, zingy raspberry dessert.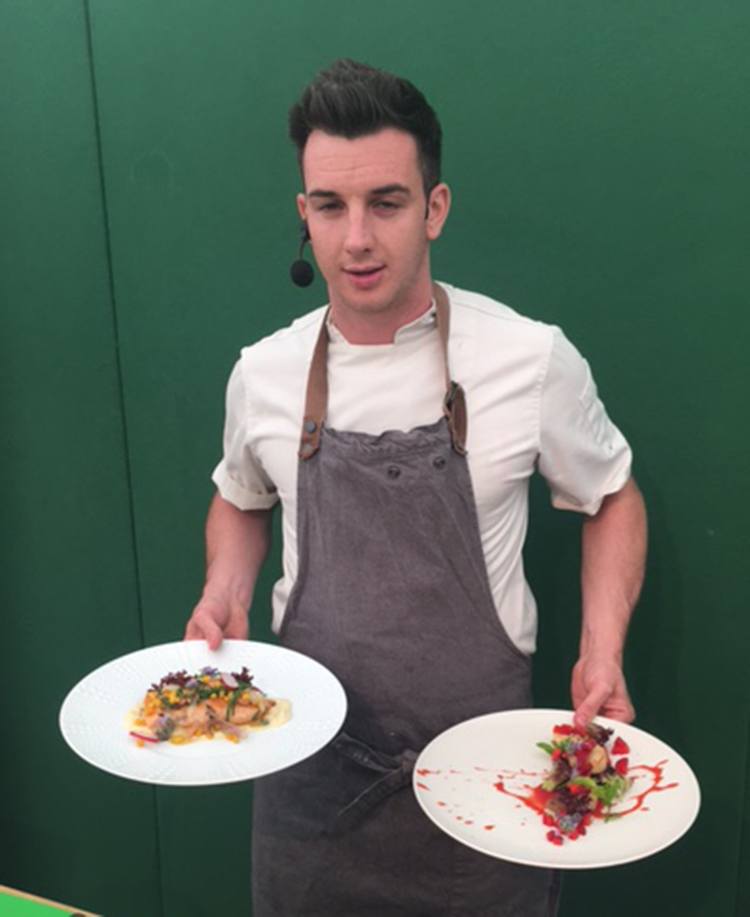 Jason Moore has been working at Gisborough Hall for a while now and he cooked two dishes to please the audience: Yorkshire grouse with pickled vegetables and raspberry dust, and pheasant with butter roasted fondant potatoes and broad beans.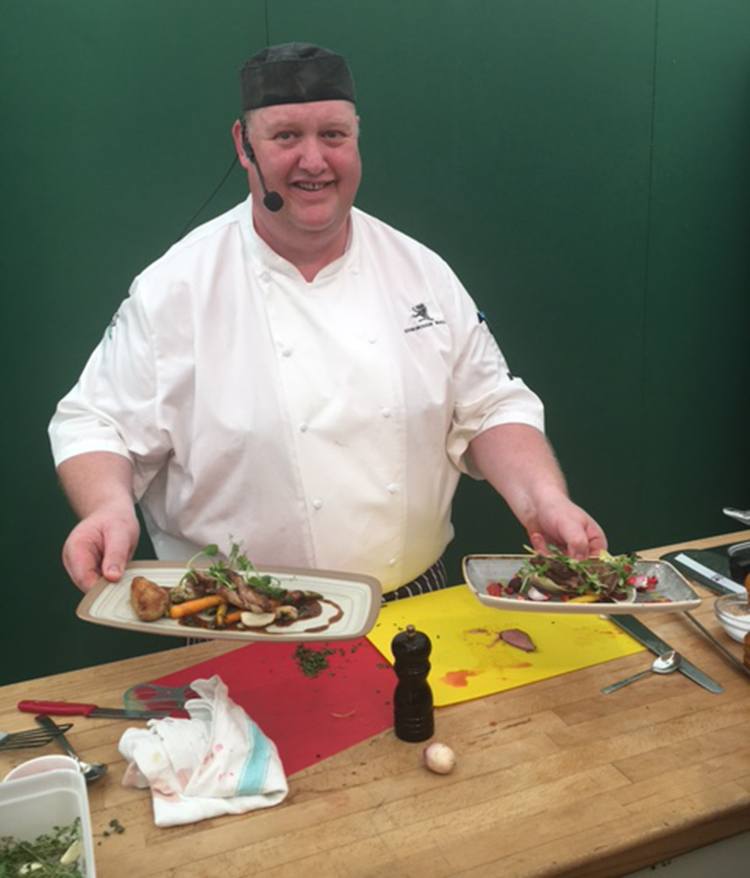 Fodder told us they had over one and a half tonnes of bacon in their fridge at the beginning of the week! No wonder Jane, the General Manager and Ben, the Head Butcher seemed happy. Mehdi the Chef was busy with the street food area that Fodder were running so Jane and Ben cooked some venison steaks in a great demo.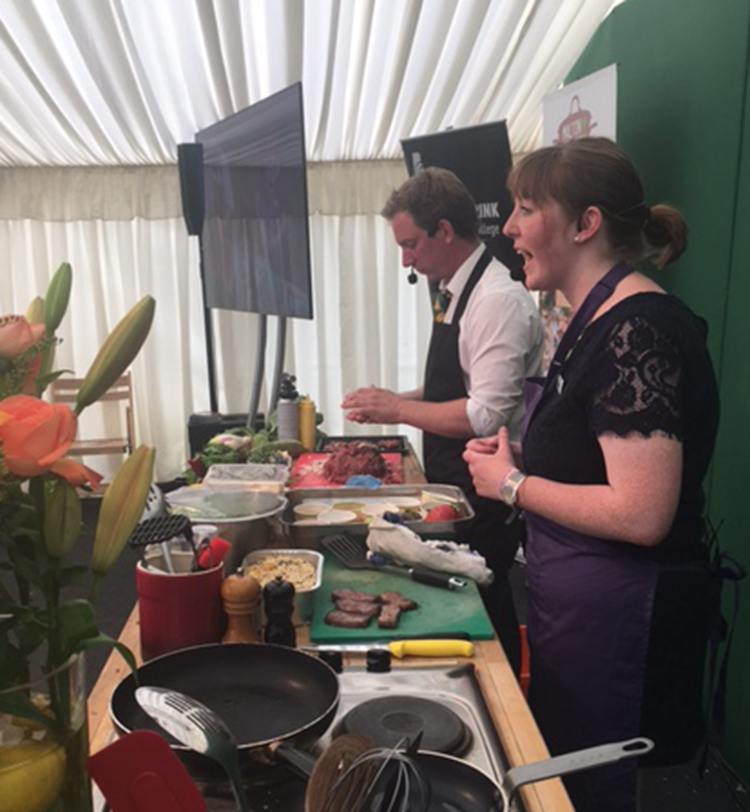 Zulfi Karim is the owner of Curryosity cafe in Saltaire and he is changing people's perception of curry, serving lunch and dinner as well as brunch at weekends. Zulfi showed us how a 100 year old fish marsala recipe still has appeal today, with some excellent flavours and spices. Zulfi is responsible for running the World Curry Festival, something I have been involved in for over seven years.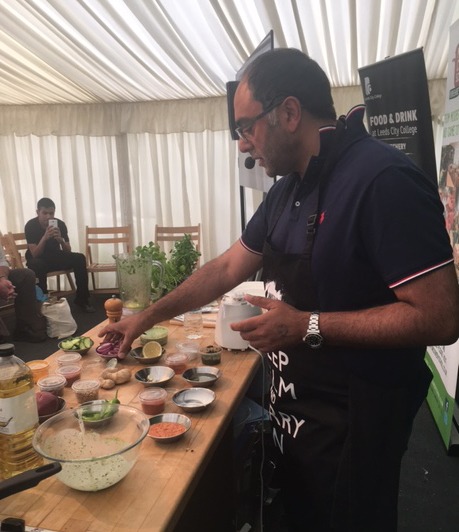 Following Zulfi, it was time for another Rosemary Shrager demo. She cooked rabbit, assisted by Gilly Robinson and my brother-in-law, who works at the Coniston Hotel. Ian is a 4x4 and shooting instructor and also fishes and does various jobs around the Coniston Estate. He was drafted in at the last minute and was a little nervous (Rosemary can be quite demanding!) but coped well.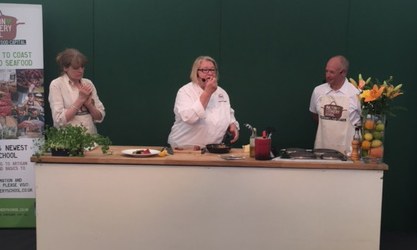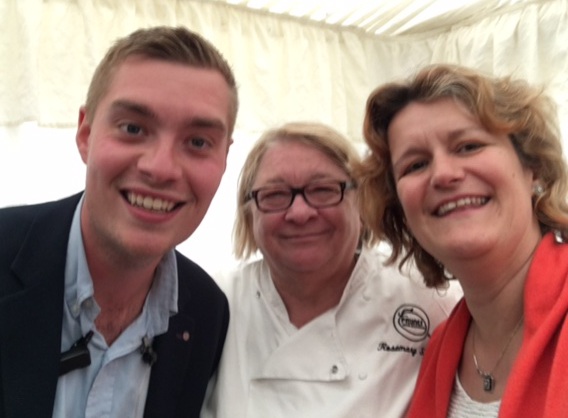 After Rosemary's demo, Will Smith and I took the opportunity to catch her for a quick interview for Stray FM. More on Will later…
Next it was my turn to rise to the challenge of creating two dishes in 20 mins, using Yorkshire game. My venison salad used Rudding Park Kitchen Garden produce, freshly grated summer truffles and crushed toasted hazelnuts.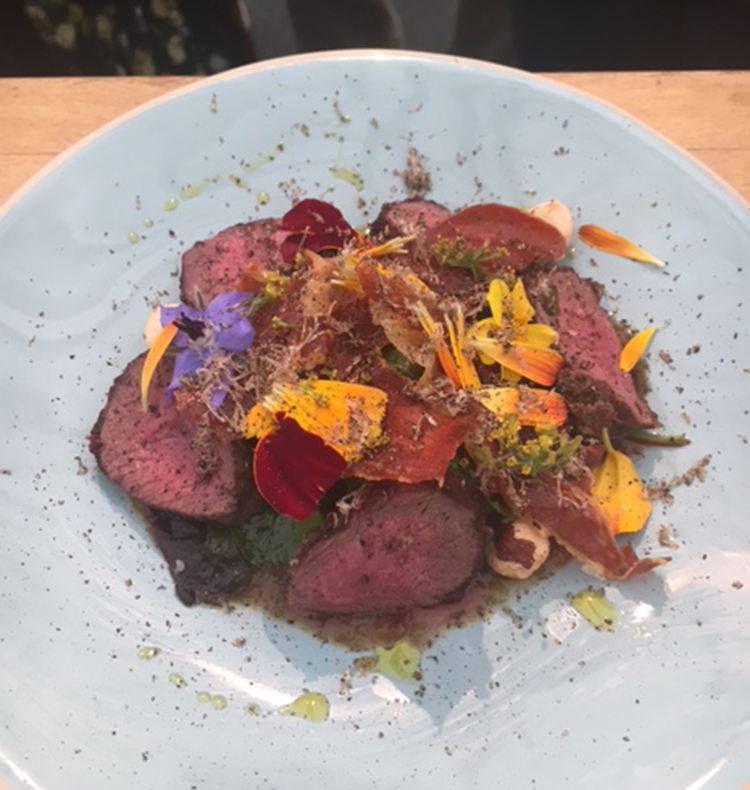 My second dish was a Gyoza dumpling stuffed with confit rabbit leg which was seasoned with ponzu sauce, dashi and smoked bonito – that's a soy-based citrus sauce, with stock and smoked fish to those of you less familiar with Japanese cuisine! Added to this was a delicately seared rabbit loin with Kitchen Garden nasturtium and fresh peas and broad beans – this dish is my idea of fresh and summery.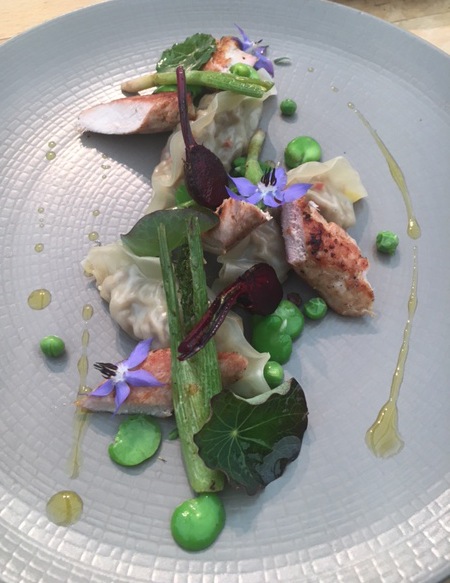 I invited Hattie, a Leeds City College student, to join me and she did really well, helping with the demo. The team at Leeds City College who all supported us in the Game Cookery Theatre did a great job.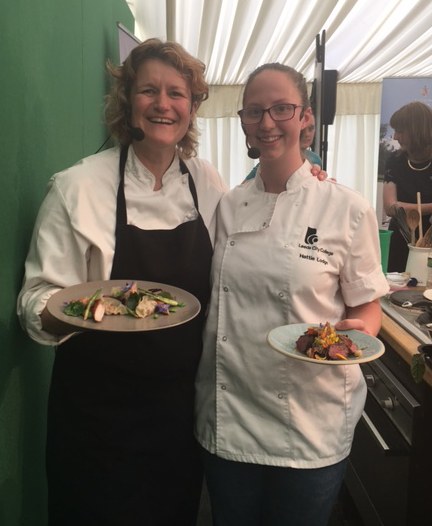 Hattie and I presenting our local game and Rudding Park Kitchen Garden produce dishes.
Fabrice Teston is a tutor at Leeds City College - with a great sense of humour as you can see. He made a game pie to finish our last cookery show of the day and did a sterling job.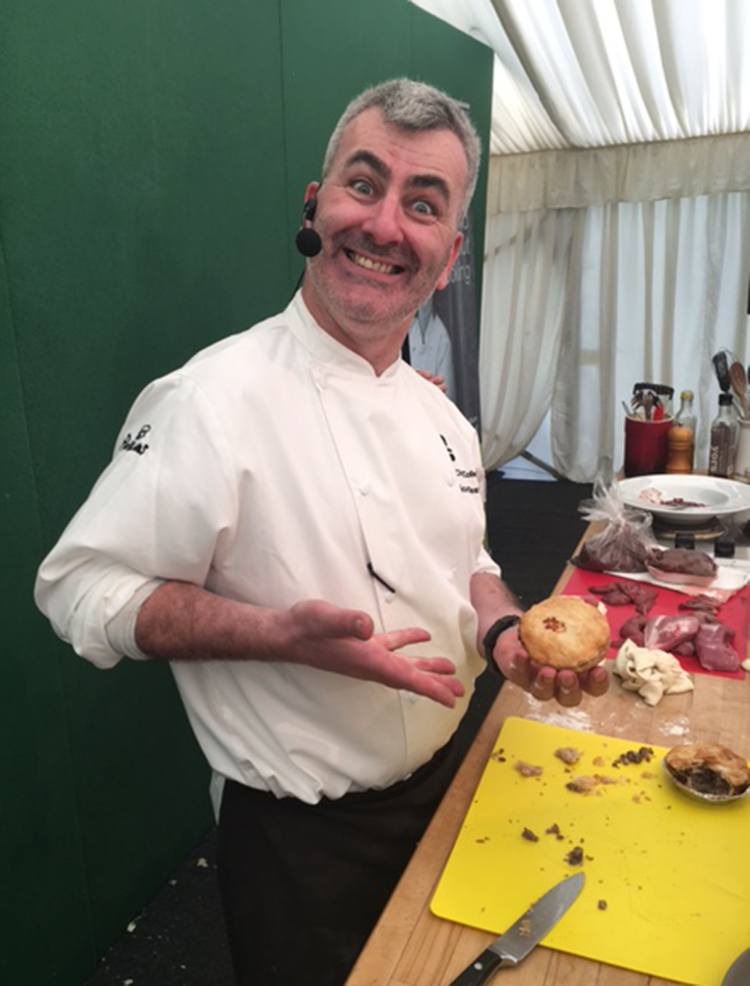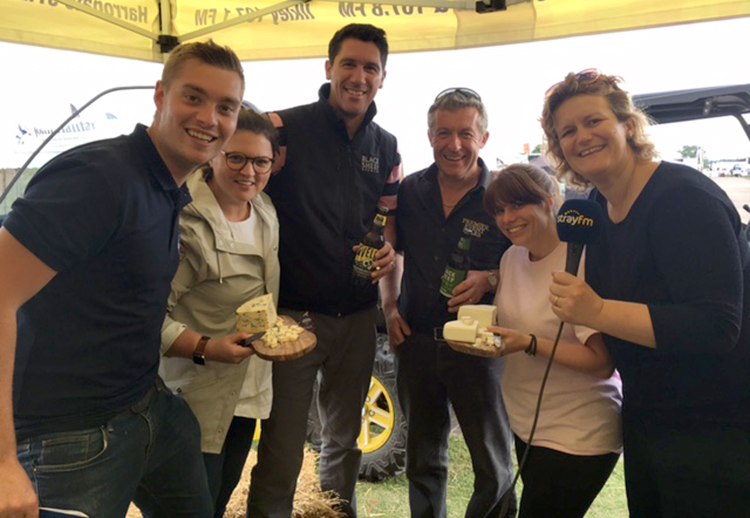 Following Fabrice's demo, I hot footed it up to the Stray FM marquee to do the Food and Drink Show live from the show. Co-hosting with Will Smith, we were joined by Joe Theakston, Marketing Director for Black Sheep Brewery; Mark Hopkins, who ran this year's Black Sheep Beer Tent; and Caroline Bell, and Lindsay Whitell, Director and Sales Team member for Shepherds Purse respectively.
We were all shattered from the Great Yorkshire Show, but I could think of no better way to end than eating excellent cheese accompanied by a fine beer.
Here's to next year's Great Yorkshire show – let's raise a glass of Black Sheep to that!
Steph x