Game for a Great Show - Day Two
The second day of the Great Yorkshire Show gave me some more chances to go and catch up with friends. I visited the Welcome to Yorkshire stand and then scooted over to the main food hall to drop off my prep before a very quick catch up with my cousin. Jeanne has worked in the WI cafe for around 10 years. It was full on on the stand, with scones and cakes everywhere, so it was a brief encounter!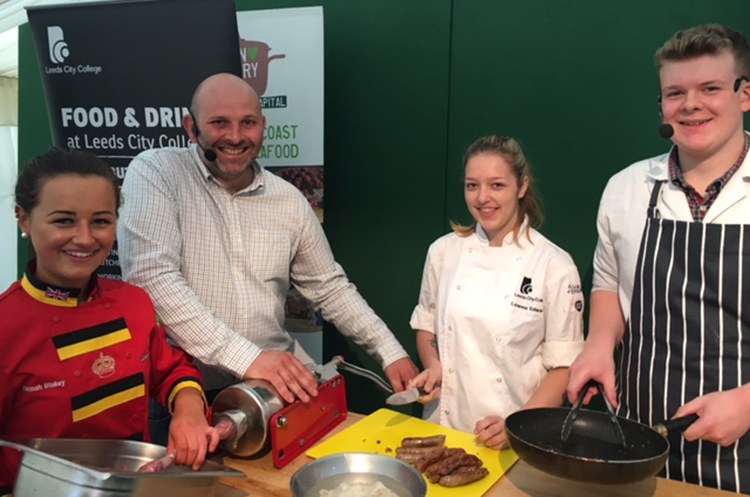 Our first demo today belonged to the butchers of tomorrow – a group of students from Leeds City College. The students took a leading role, with tutor James Richardson supporting them, making game sausages with cranberry. It was the first time many people in the marquee had tried venison and they went down very well, so that was a marvellous choice.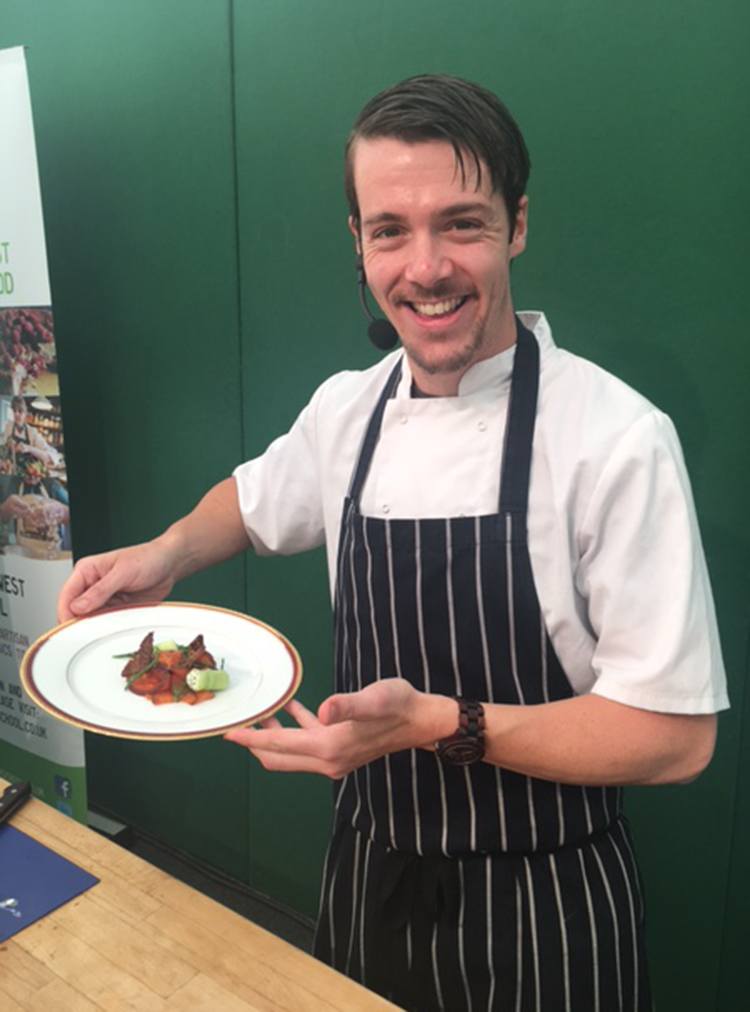 Scott Catchpole is a former young chef of Rudding Park, now Head Chef at Broughton Hall. It's always good to catch up with old friends. Scott made a lovely treacle-cured wild salmon dish.
Robert Ramsden is a legend who certainly knows how to work an audience. He brought in some of the brightest fruit and vegetables from Yorkshire and beyond.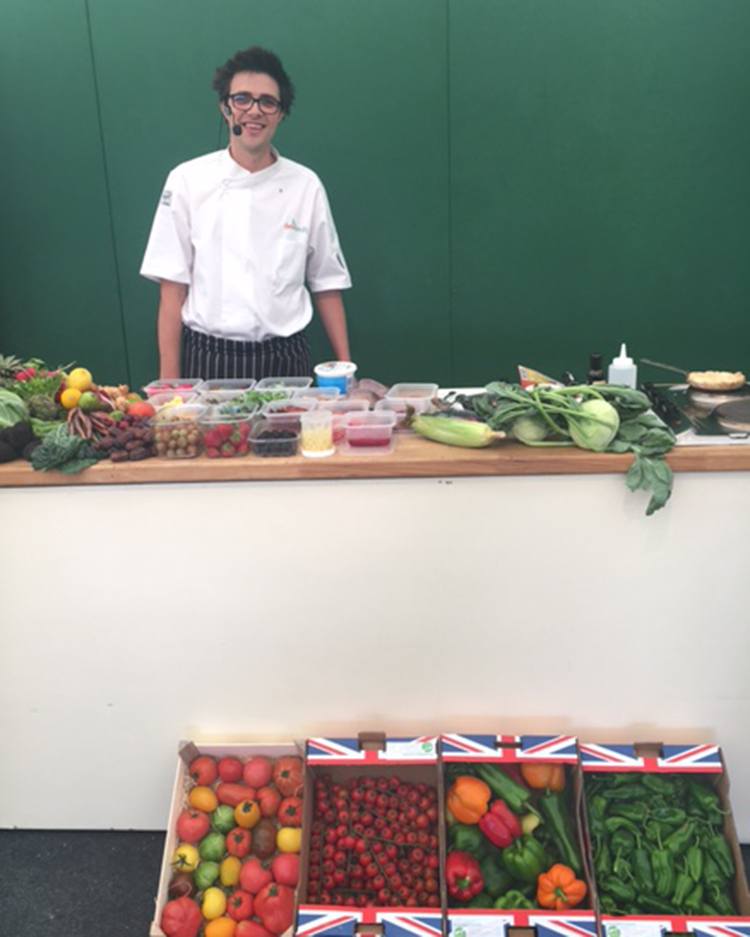 Robert used this fresh produce to complement some stunning dishes using Yorkshire game - nice going Chef!
The boys are comparing truffles here – the Show always provides plenty of opportunities for having a laugh with friends.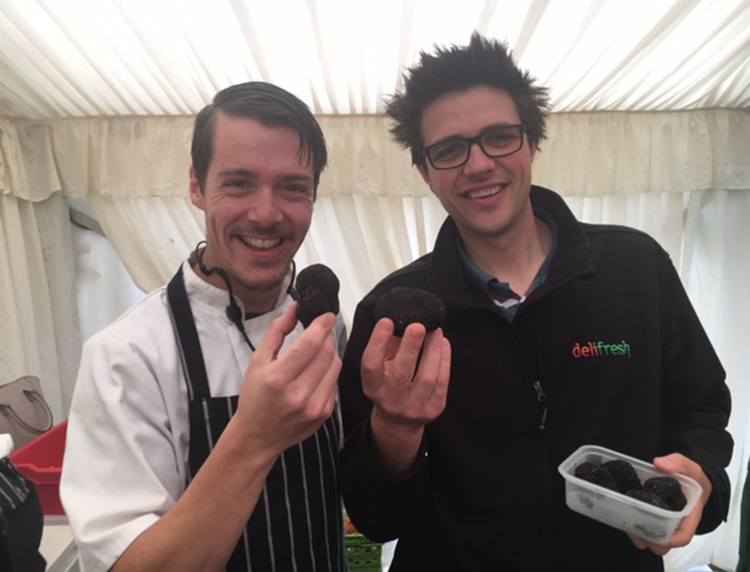 After Robert's spot, there was just time for me to see David and Ian from The Coachman's Inn at Snaiton before I headed over for more action in the Food Hall. They had the audience in hysterics with their banter – and the food wasn't bad either!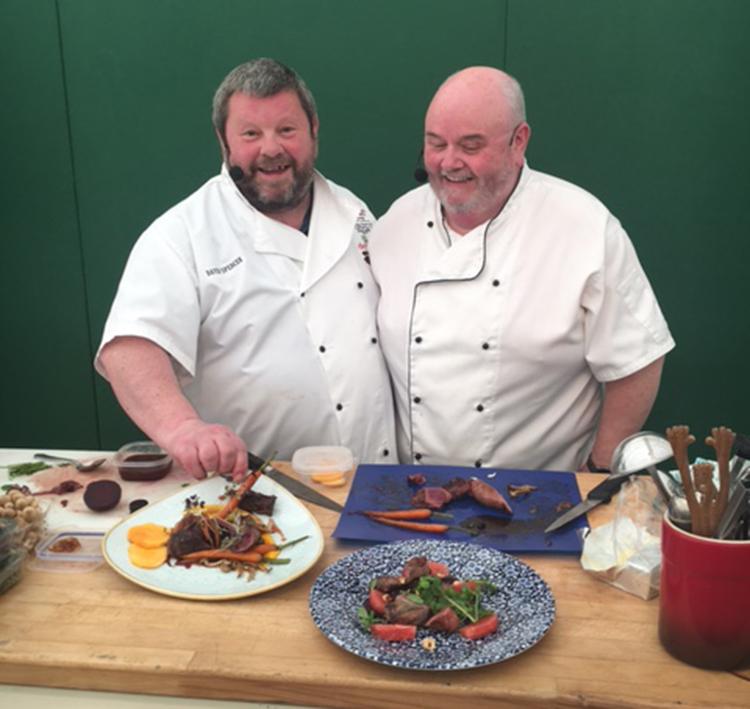 My first Food Hall encounter was with the Norse team. After a quick chat with director Paul Rawlinson, we got cooking and Head Chef Simon Jewitt crated a lovely plate of confit pork with heritage carrots, dandelion, fermented garlic and crispy pork skin. The pork was so tender; the dish really worked as a whole.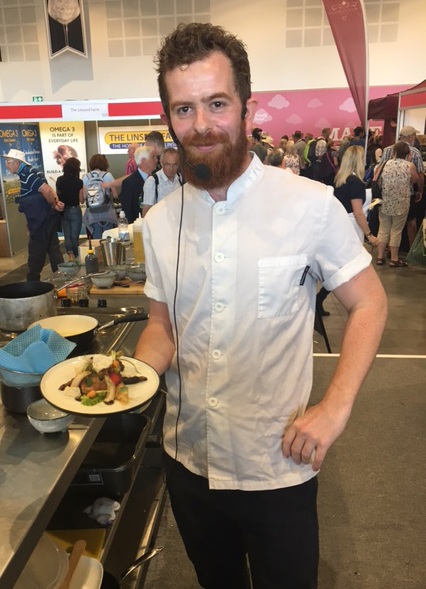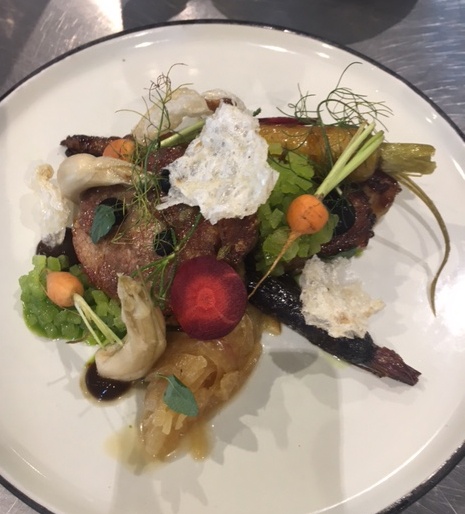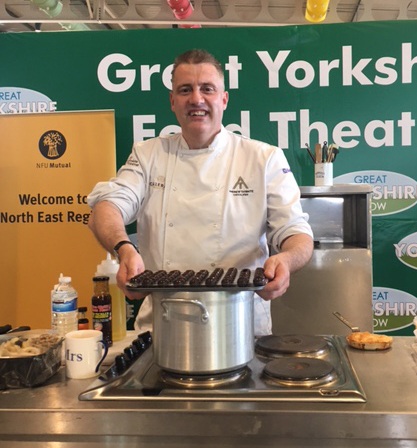 Next to the stage was Andrew Thwaite. His truffles filled with raspberry and lime mint were a big hit, especially as he gave the whole audience one to try – delicious!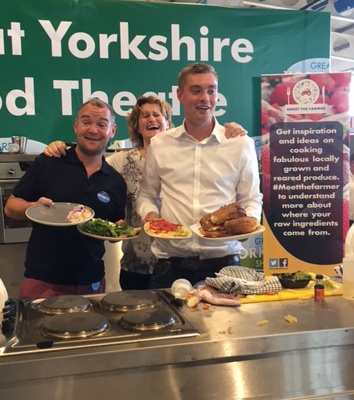 I ended my MC duties in the Food Hall for the day with the the madness and the mayhem of the Stray FM cook off! Will Smith and Nick Hancock battled for the audience's vote. Will's Giant Yorkshire Puddings really stole the show and won him the contest (I must admit I did give him a hand!) Thanks to Nick and Will for being great sports and having a go.
My time with the microphone served, I was off to the 'Meet the Farmer' section. This was a fabulous chance to go meet some of the great Yorkshire farmers, producers and growers.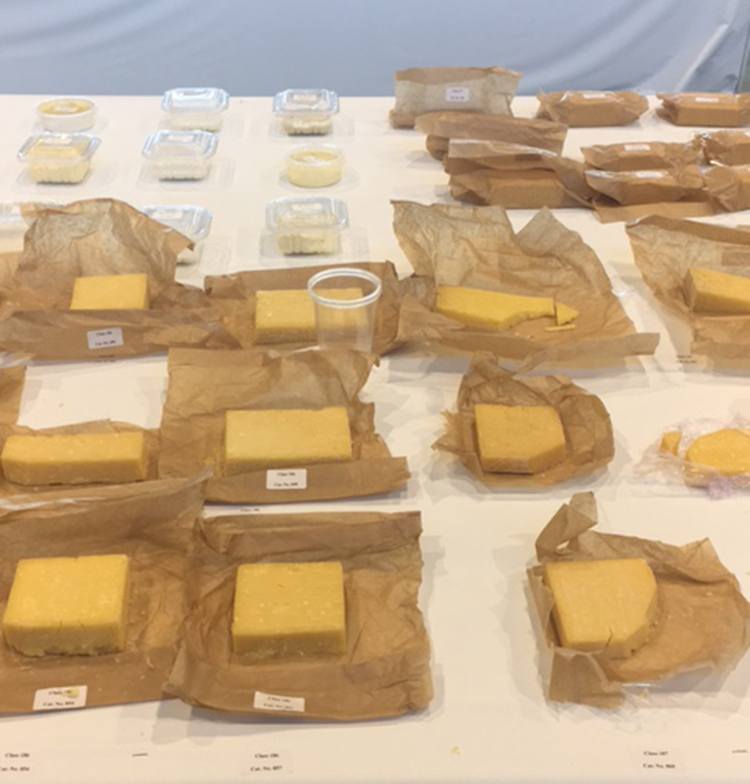 Wow what a lot of butter - award winning stuff "Our Cow Molly" produce Yorkshire's only unsalted butter (that I know of) and I love it! It's a family business, and it was great to meet them.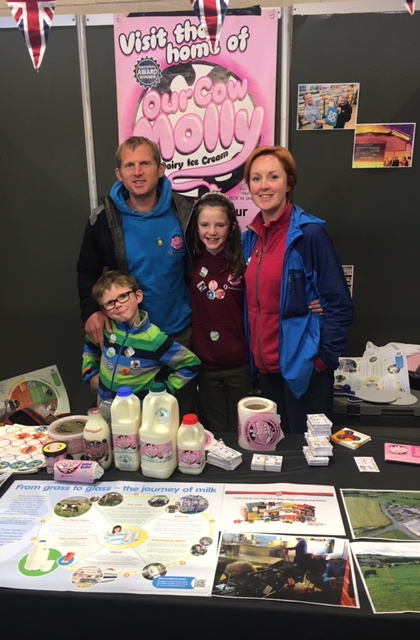 Bye (or do I mean baaaah?) for now!
Steph x