Get into the Party Spirit
This festive blog takes inspiration from Clocktower Bar. If you're hosting a party this Christmas, or just have a family get-together with the in-laws to get through, Assistant Manager Rory Gilbert comes to the rescue with some great ideas for Christmas cocktails to get the party started.
These cocktails are sure to inspire you to relax and enjoy the festivities and to make sure Rory's creations are worthy of your Christmas, I made sure I tasted every one!
So here goes...
Rudolf's red nose
This is a simple cocktail, easy to make at home, and will impress your guests. But if it's still more work than you plan to do this Christmas, you can always come along to Clocktower Bar and let Rory make you one himself! All our seasonal cocktails are available until the New Year.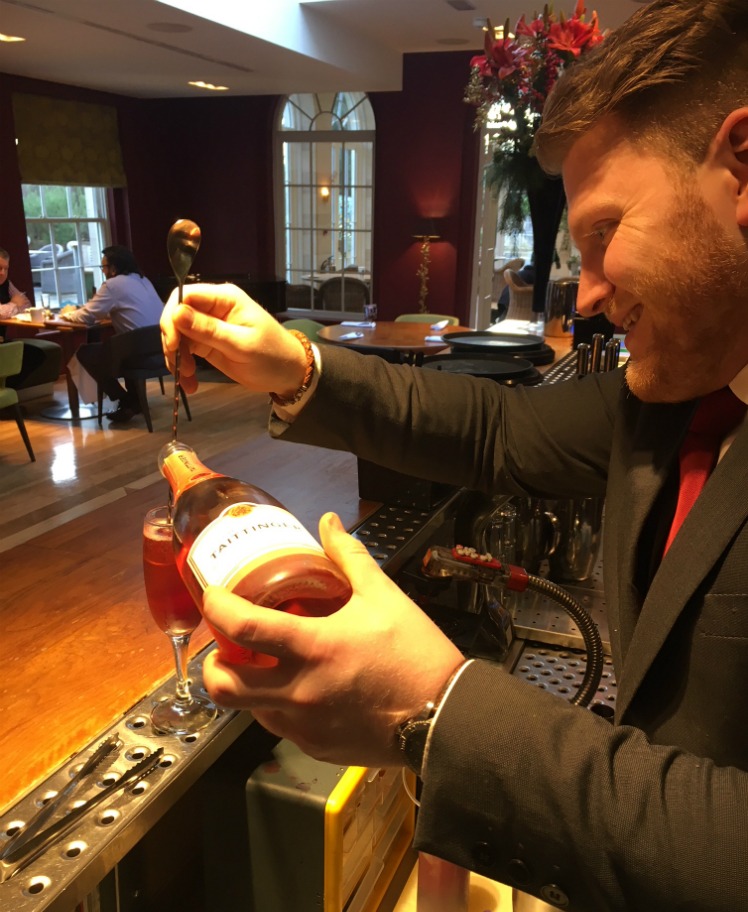 Rory in action
25 ml Cognac
25 ml cranberry and cherry coulis (If you can't buy this pre-mixed coulis, you can create your own cranberry sauce by blending cranberries with a little sugar syrup)
Champagne
Extra cranberries, cooked until soft but not burst, to garnish
Place the Cognac and coulis into a cocktail shaker with ice and mix well.
Sieve into a Champagne flute and top up gently with rose Taittinger Champagne. This creates a layered effect.
Garnish with two cooked cranberries in each glass, along with a cocktail stick and straw to mix your drink perfectly.
In my view, the Taittinger Champagne's Chardonnay influence really works well in this cocktail - I could imagine sipping a few of these on Christmas Day!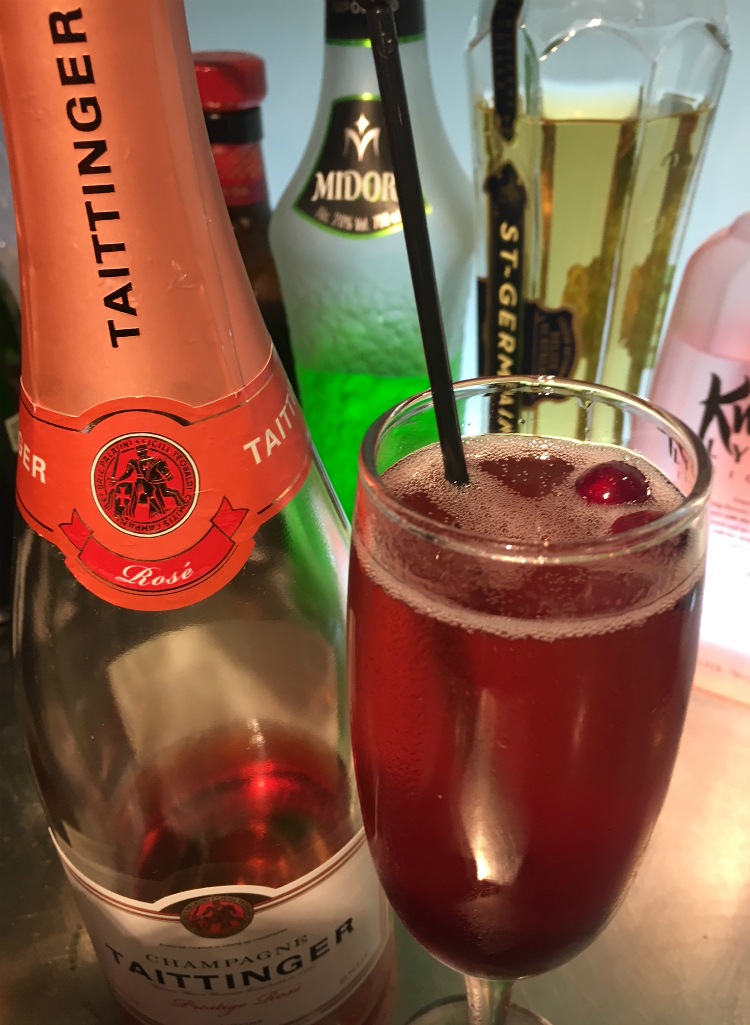 The finished Rudolph's Red Nose, ready to drink
Of course, we can't reference Rudolph and not mention Santa. What would make Santa happy once he gets home after a busy Christmas Eve? The answer is definitely a sip or two of the next cocktail. I'm not a massive lover of coffee flavoured drinks, except coffee! But this has changed my mind; it is a beauty, and the glass really makes me think of Santa!
Santa's Hip Flask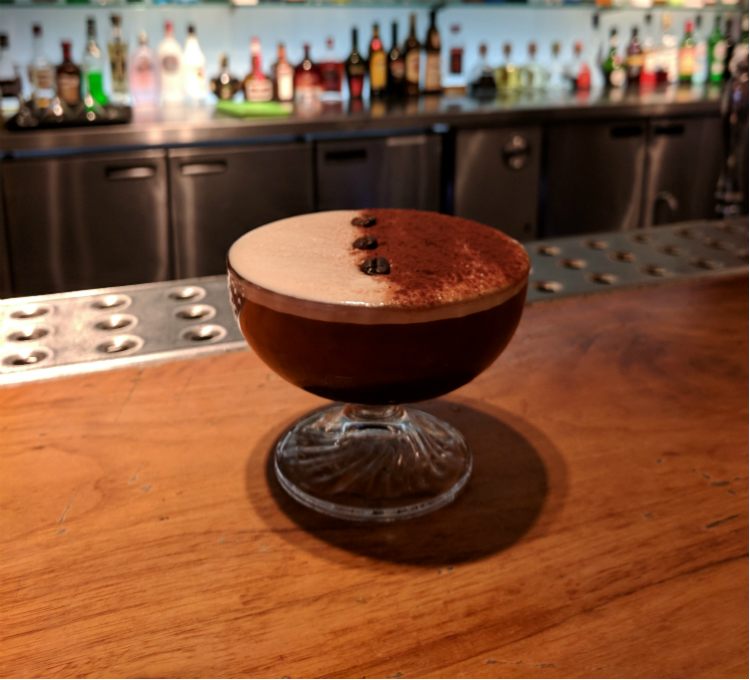 Santa's Hip Flask
50 ml dark rum
25 ml St Clements Liqueur (Made by Poetic License, this is a brand new liqueur with a great orange flavour)
25 ml pain d'epice syrup (Mind blowing stuff! This really gives the cocktail a spicy, sweet flavour)
Drinking chocolate or finely grated chocolate to garnish
Coffee beans to garnish
Place all ingredients in a shaker with the crushed ice and shake hard. This will create a lovely foamy froth to top the glass.
Sieve into a glass, lightly dust with chocolate and top with three perfect coffee beans.
I think Mrs Claus would love this cocktail too…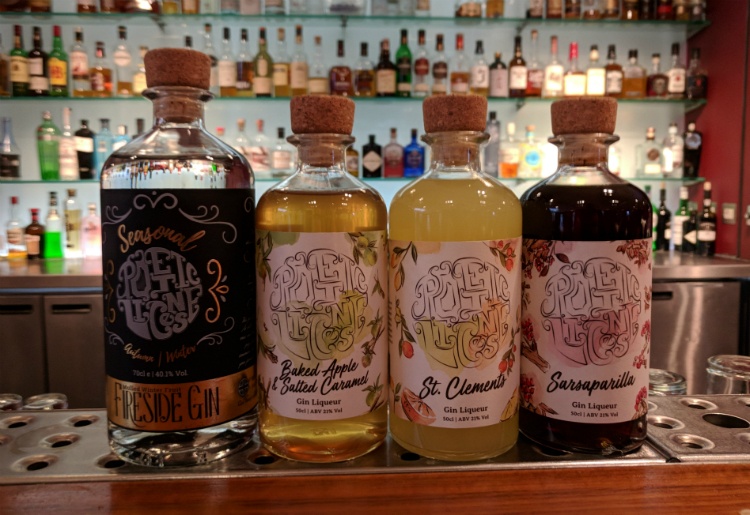 Poetic License range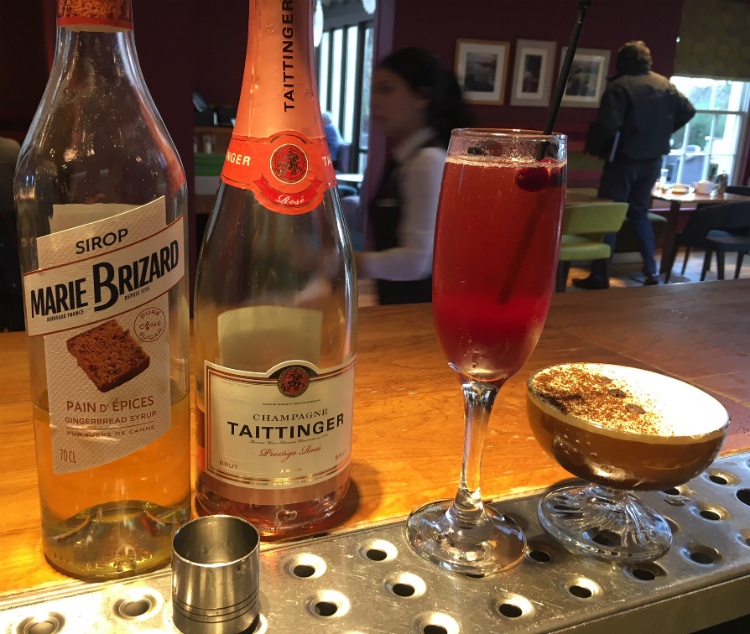 A festive line up at the Clocktower Bar
If these cocktails don't tempt you, how about a gingerbread Bellini? Not into your cocktails? Don't worry, according to the experts you cannot go wrong on Christmas Day with mulled wine! Or perhaps you'll choose to toast Christmas with a dry martini with a really full flavoured gin - lovely. There's so much choice! 
Rory will be on hand on Christmas Day to shake some festivity into your drinks, or if you are having a go at making your own good luck and remember - shake them well don't stir!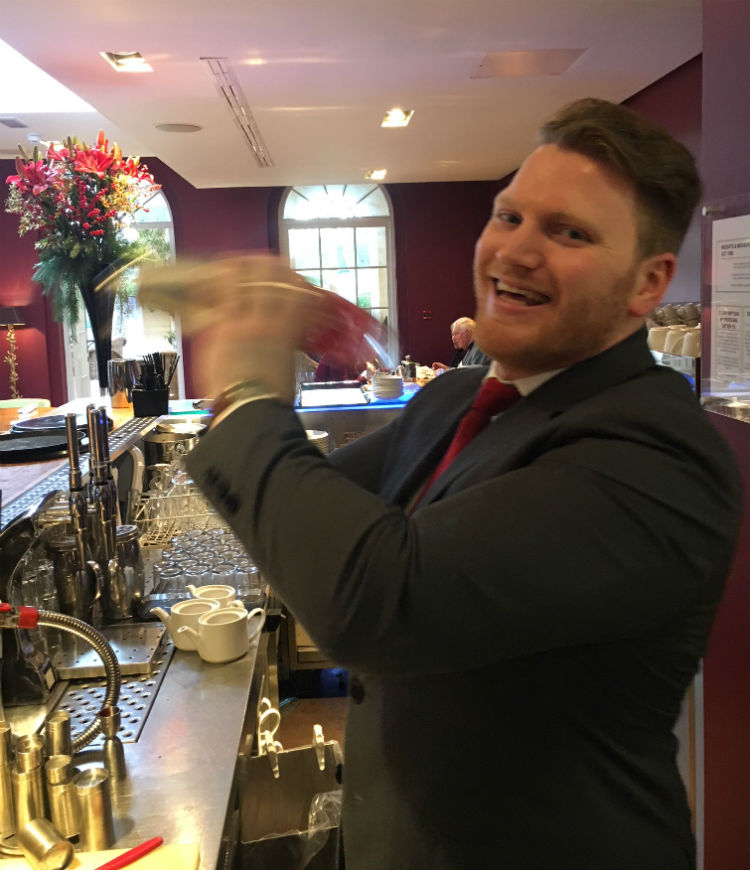 Rory shaking the cocktail mix
These cocktails are perfect for any celebration and can't fail to inject an extra dose of Christmas cheer.
Hic!
Happy Christmas love Steph x