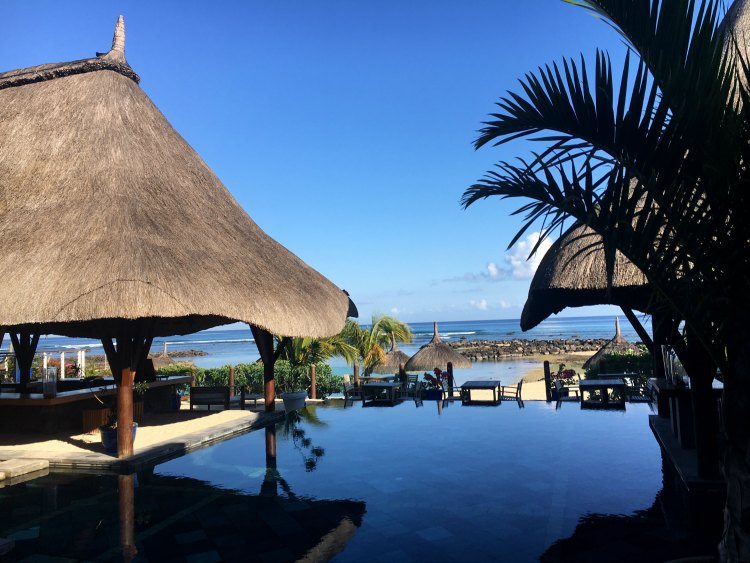 Our own pool
I have to say going on holiday to Mauritius has been the holiday of a lifetime and I for one am a fan of this stunning, friendly island that has lots of tasty produce. Off the coast of Africa, in the Indian Ocean (which is lovely and warm - I made a point of swimming in the sea everyday whilst there), this island is a multi-cultural haven. Our destination was Pointe Aux Biches, a resort with its own man-made lagoon - so no waves when taking a dip. We were spoilt for choice with two swimming pools to choose from as well.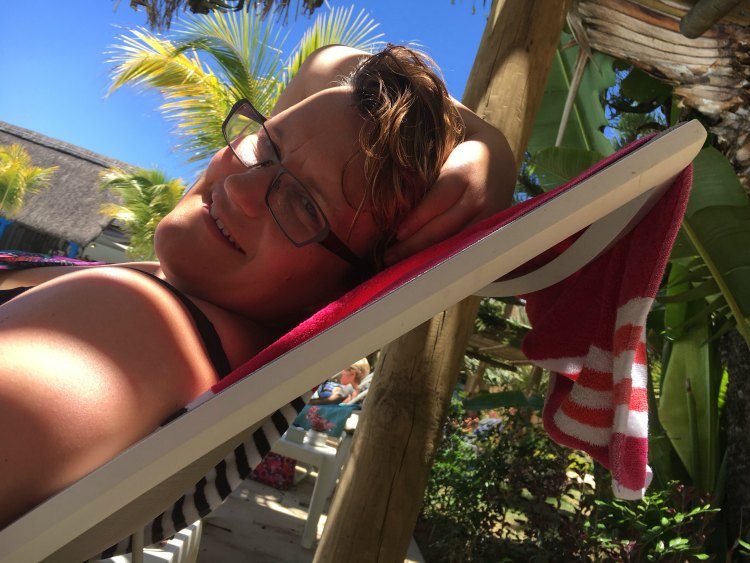 Chilling out
There is such a thing as "Mauritian time" and people seem to have time for each other and the pace of life seems slower and far more relaxed. Within a day or two I was totally chilled out.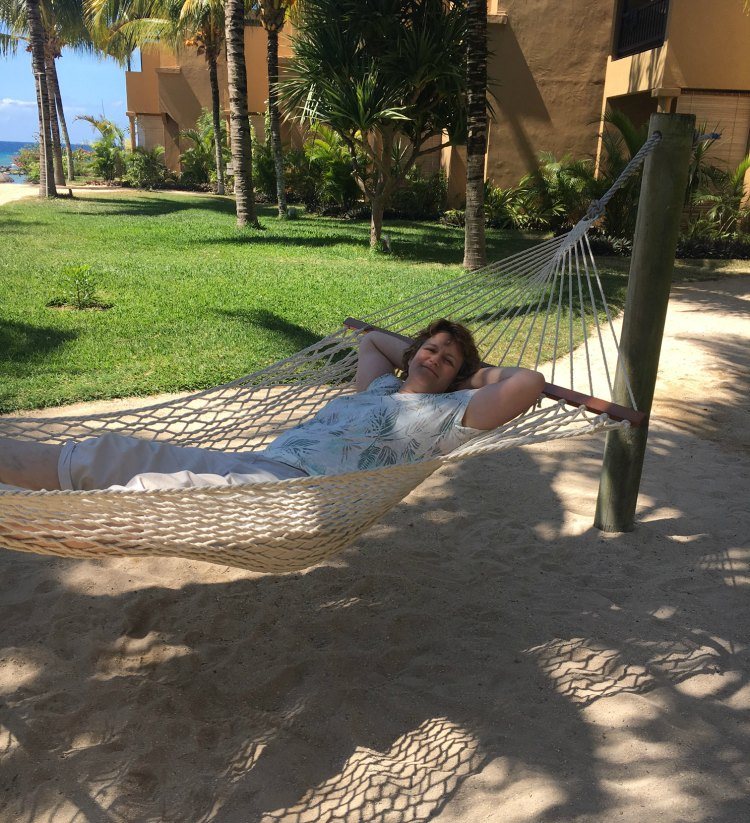 Steph takes it easy
There is more to Mauritius than the extinct dodo and the odd glass of rum, I can tell you: this island is a positive flora and fauna paradise! I just wish I could have sneaked some seeds back to Adrian, our Kitchen Gardener. 
We visited a vanilla farm and colonial house, where I picked vanilla pods straight from the tree.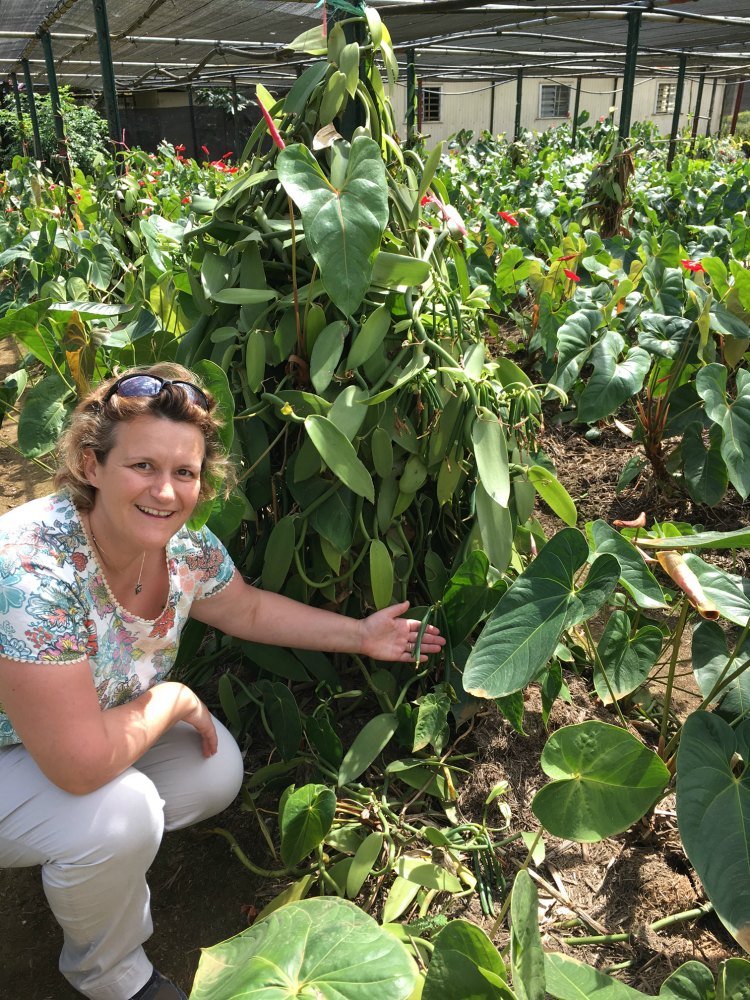 It was interesting to find out how they make vanilla, growing it as a pod then picking, blanching, sweating, sun drying and store drying, resulting in the black pungent pods we all know and love. (We use hundreds of them in the kitchens at Rudding Park.) It was really wonderful to pick one to be graded from the tree.
We also enjoyed a trip to the Bois Cheri plantation - it really was my cup of tea! This plantation and tea factory was very interesting; the process of making tea, from picking only the most tender leaves to cutting and packaging the tea, resulted in a proper brew.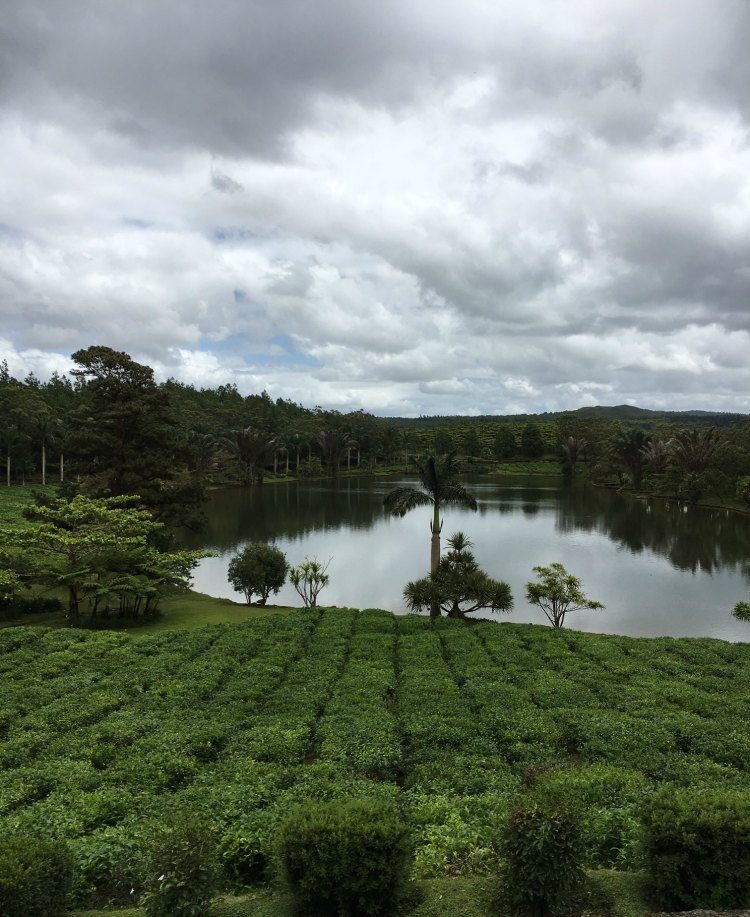 Bois Cheri
The noise in the factory was quite deafening and we were literally walking through the whole process - quite a health and safety nightmare but no-one seemed bothered! We drank a variety of teas in a tea chalet and chose our purchases. We went for vanilla tea and caramel tea, both a lovely flavour.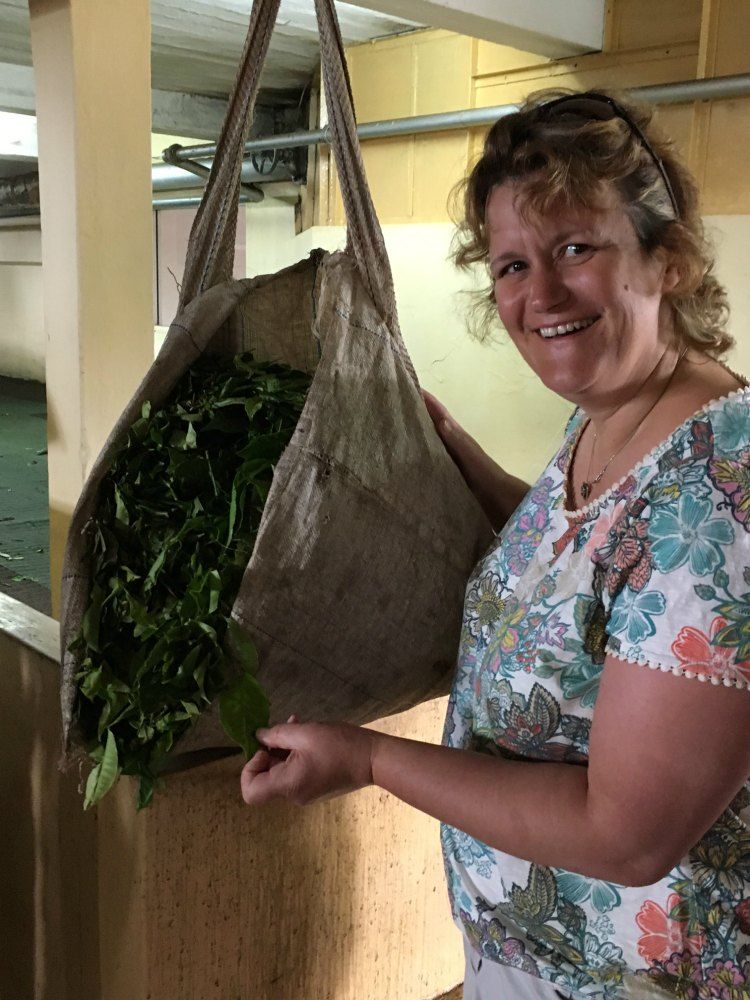 Mike, the Head Chef at Pointe Aux Biches, was a lovely man and the food varied from night to night. The buffet was bountiful from breakfast through to lunch, and dinner was really impressive.The highlight of the two week stay was a gourmet dinner, courtesy of the General Manager, cooked by Mike on the beach. We had our feet out of their shoes and in the sand, and the food was super, a real treat. Mike seemed really proud of his kitchens and, something we can relate to at Rudding Park, he showed me around as I have done for many guests back in Harrogate.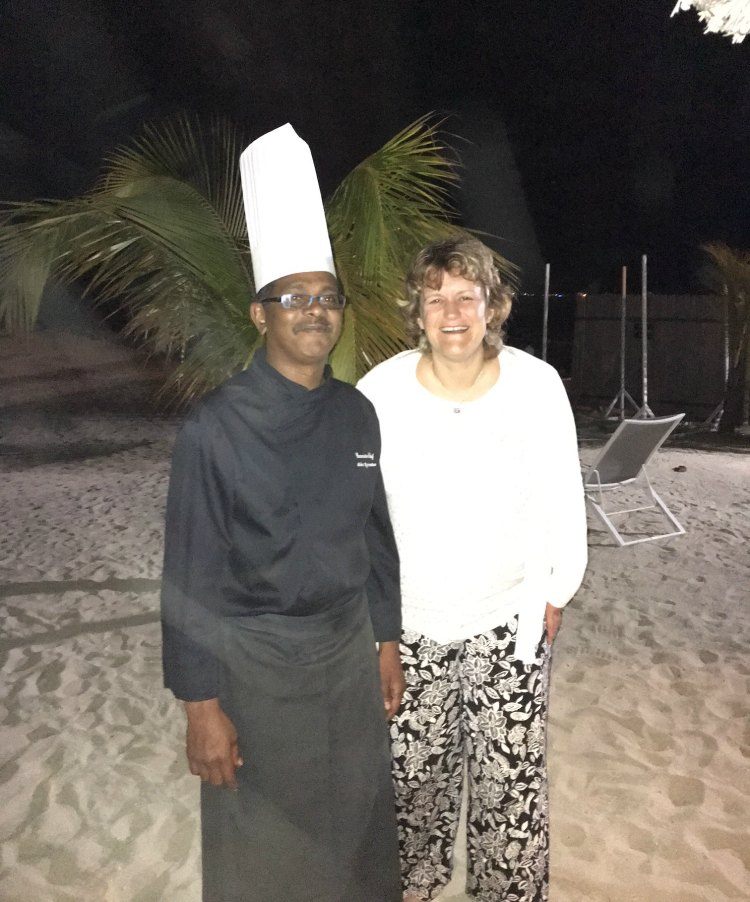 Mike and Steph on the beach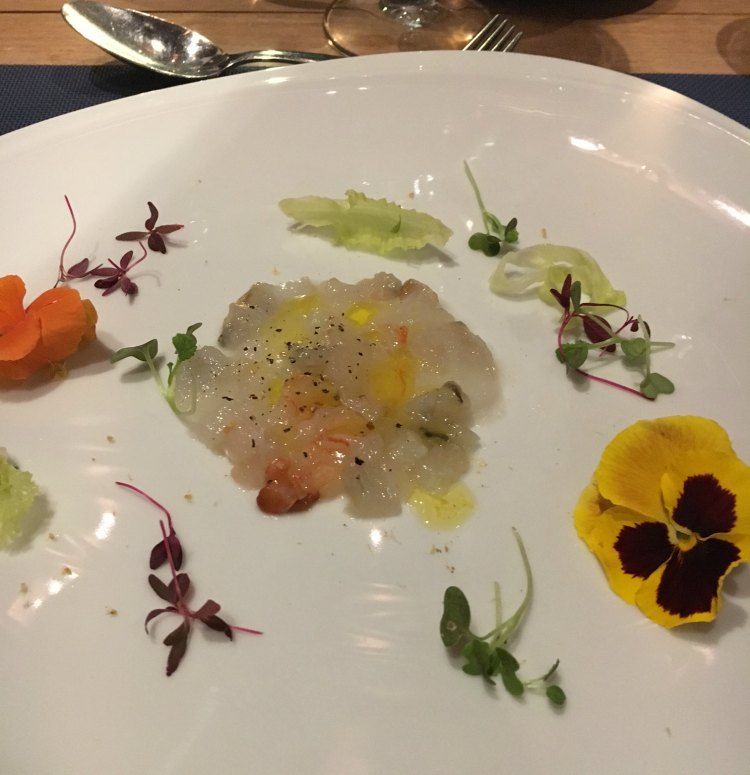 Ceviche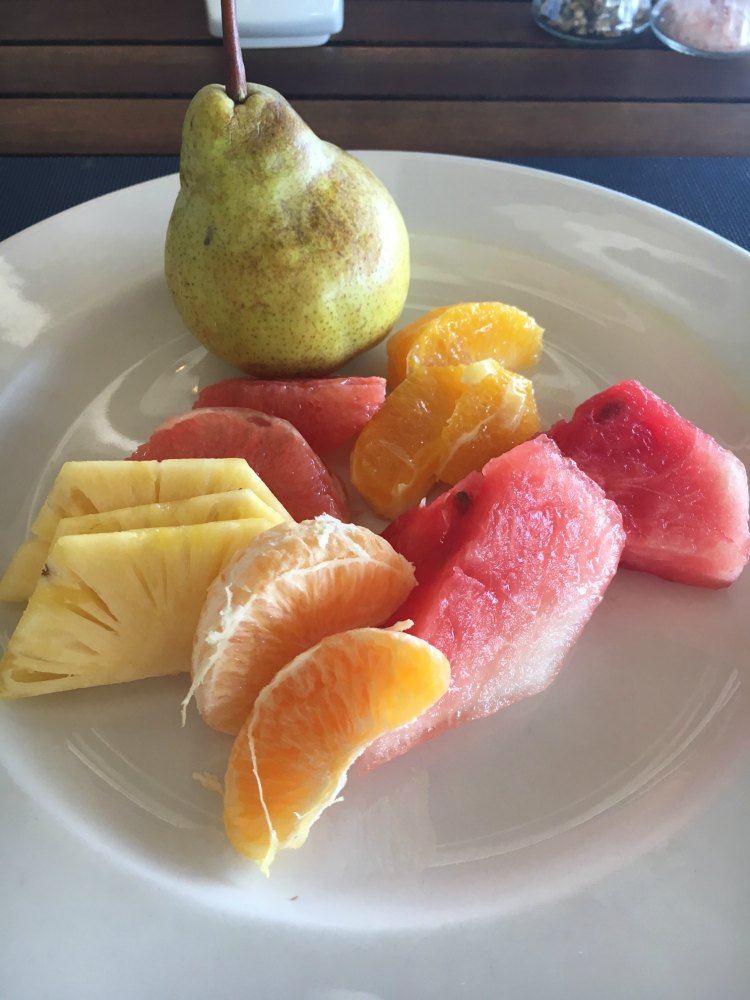 A typical breakfast
A visit to the Chamarel rum distillery was fun. [Hic!]
Checking out how they make the rum, we went back to the basics. Initially, we went to see where the sugar cane is collected and squeezed to extract all the juice. Then the distilling process - we were told about how they water the rum down or the alcohol content would be a far too high. We finished off with tasting the rums and I have to say vanilla rum was my favourite. We have at least 13 rums on our Clocktower menu, including Mauritian Club rum and Pink Pigeon, named for the bird native to this tropical island.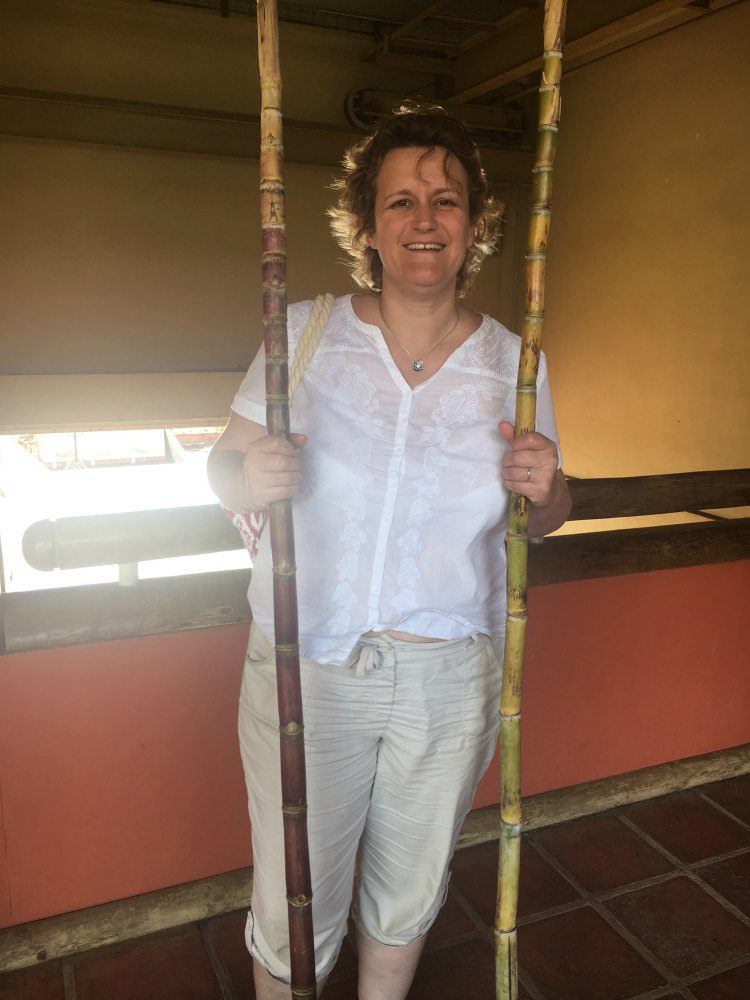 Steph holds some sugar cane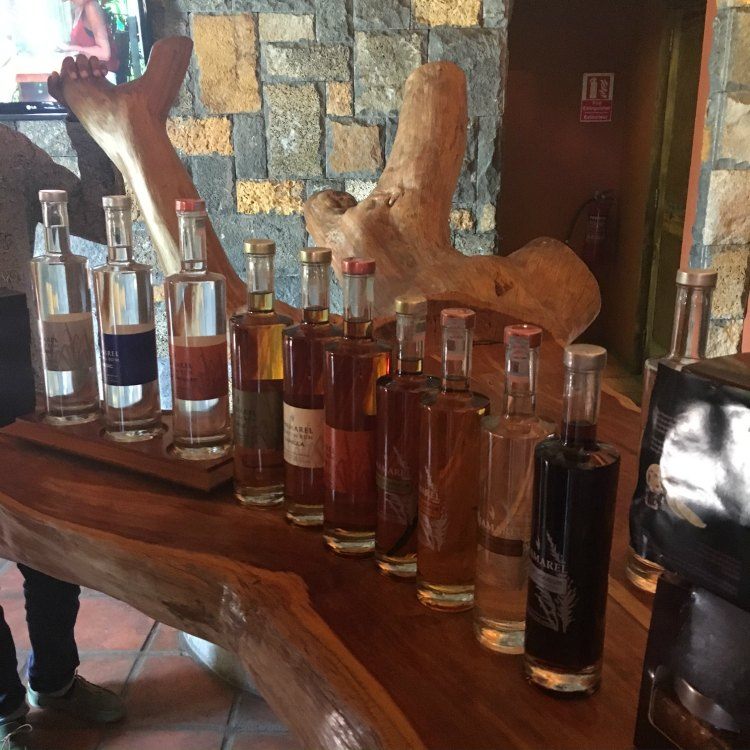 Rum tasting 
A trip to the Mauritian botanical gardens and all the various plant houses there was a delight. As for the fruit bats, well... take a close look at this sky view - the mango trees do not stand a chance!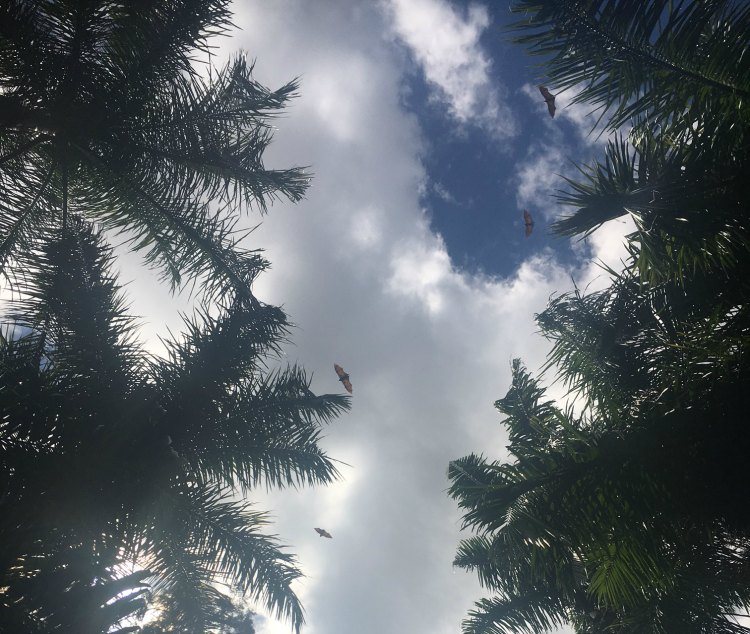 The fruit in Mauritius is incredible and you see it growing everywhere on the island.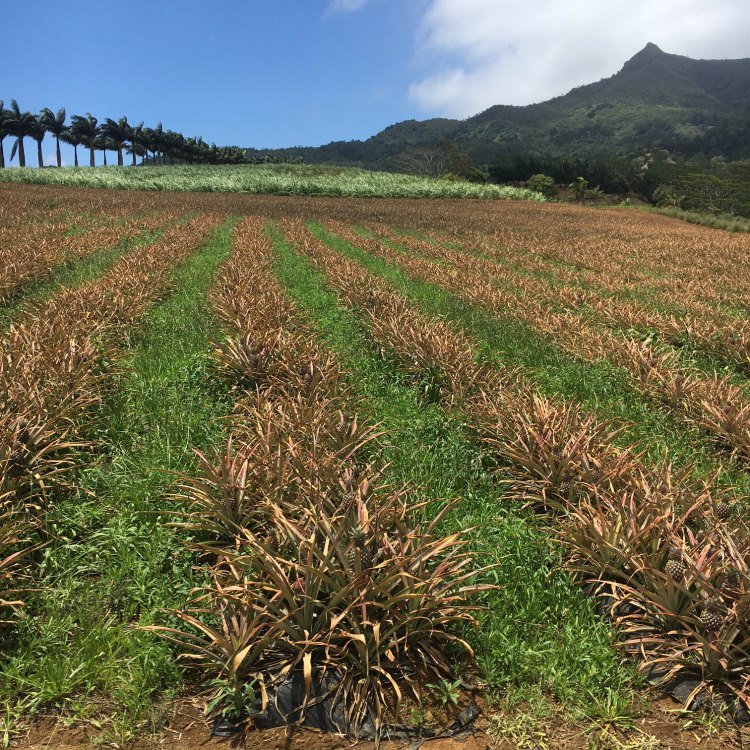 Pineapple plantation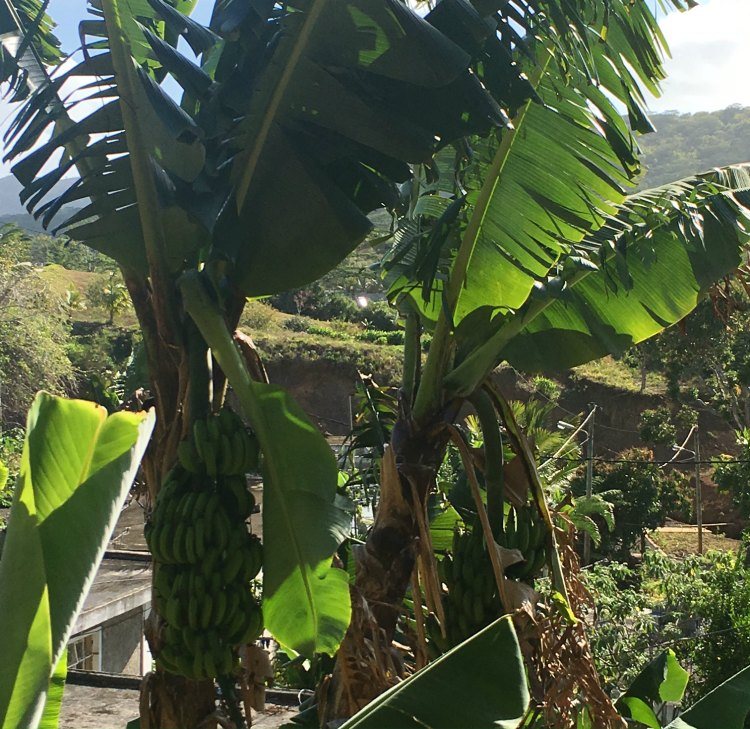 Banana tree
It's not just hungry humans around - this giant turtle was not messing around, it wanted feeding now…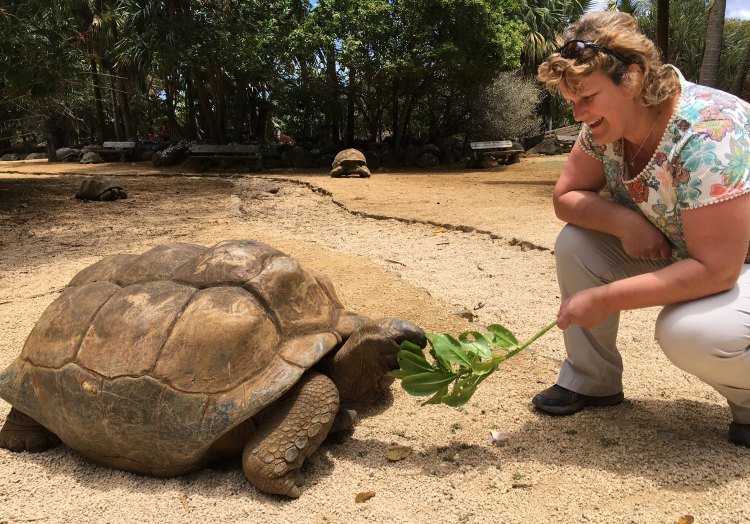 It was a real experience to eat some street food, served from a big metal box on the back of a scooter. We had met our guide outside, ordering a dahl puri for his lunch, so he kindly offered to buy us one. We sat with the locals outside and I really enjoyed this simple, lovely snack of chickpea pancake with lentil dahl centre, it was spicy and tasty. Mauritius spice markets are famous and I can see why.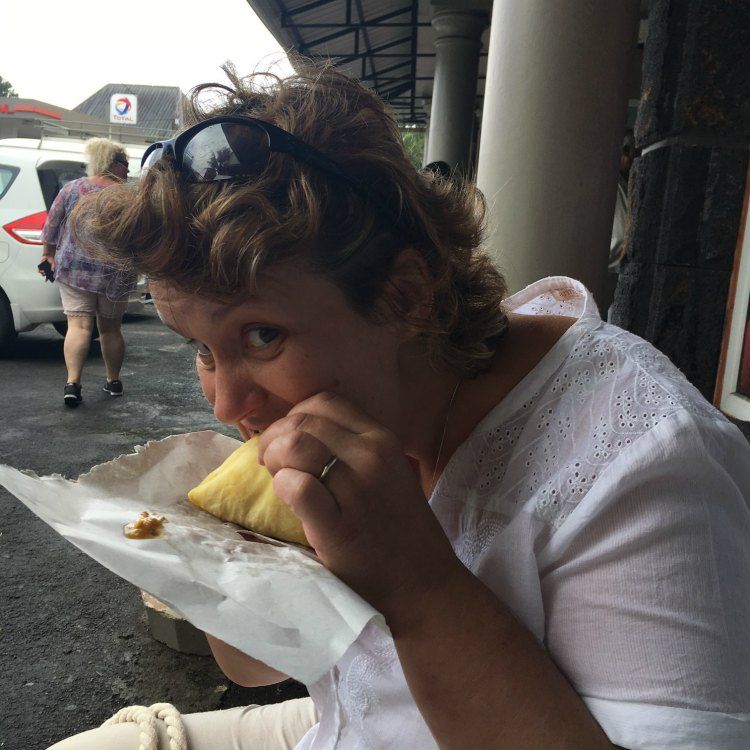 If you are lucky enough to get the chance to go to Mauritius, one luxury thing I tried was a spa treatment. Having a massage one day and a yoga session on the beach on our last day was fun and 'stretch worthy'.
I for one am very excited to see the luxury Spa development progressing at Rudding Park - so much so, I am going on a hard hat tour shortly. If you are interested in membership of the new Spa, I'd recommend taking a look - you can register your interest here.
Your coconut cocktail sipping Wild Cook is signing off with a big smile on her face, having had a super time!
Steph x