Two Great Yorkshire Powerhouses Have Spoken
Here in Yorkshire, we're not at all shy about local pride. Regional awards are a big deal – and this blog features not one but two!
Following Welcome to Yorkshire's White Rose Awards, there was another new addition to the trophy cabinet at Rudding Park – yippee! This latest award makes it official - they're Yorkshire's Best Hotel, which is amazing news for the team.
Next in the county's best of the best came the DeliciouslYorkshire and Yorkshire Post Taste Awards – what a night!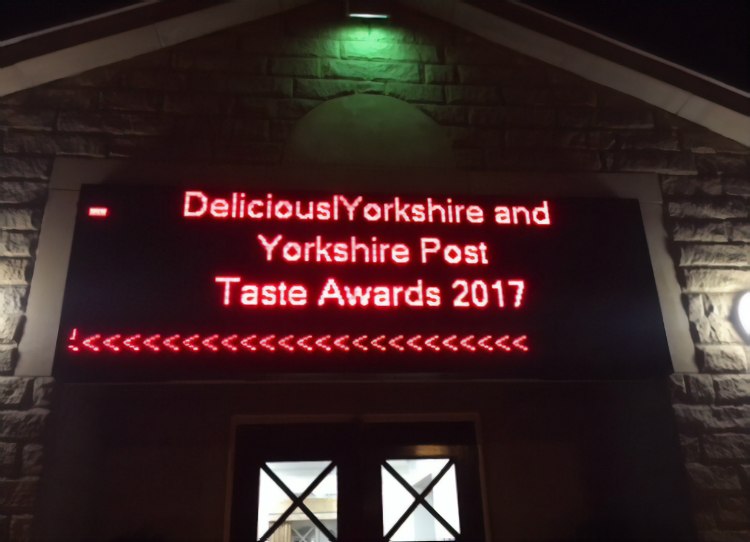 Having done a few hundred cookery demos in my life you would think the stage was an easy place for me – but those nerves get you every time! I guess it is just about being confident in what you are doing and going for it. Donning that chef's jacket is in many ways like putting on your chef armour - I always feel better in my whites.
This evening, however, was something quite different. After being asked by DeliciouslYorkshire to co-host the awards evening, alongside TV Chef and Radio 2 Resident Foodie Nigel Barden, I found myself out of my comfort zone and into a ball gown, on stage with a Yorkshire Foodie legend. [Gulp!] No pressure Moon!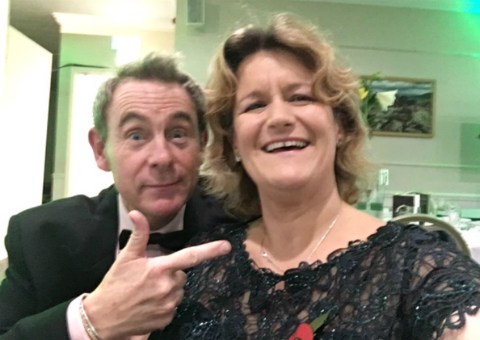 The great news was, we had a script. Having a prompt and reminder of where you should be going helps keep the evening moving along effortlessly.
Practise also makes perfect! We had a run through in the afternoon in the Great Yorkshire Showground, Pavilions of Harrogate, and strangely enough I felt at my most tense then! In jeans and a jumper, I read through, dry mouthed. Nigel was absolutely charming. He held my hand, so to speak, advising and guiding me on what to do. There was no prep for learning how to react to photographs and a rowdy celebratory audience though – I got that experience on the job! Luckily Nigel really had these guys in hand – and they can be forgiven, after all it was a party night and celebration of Yorkshire food.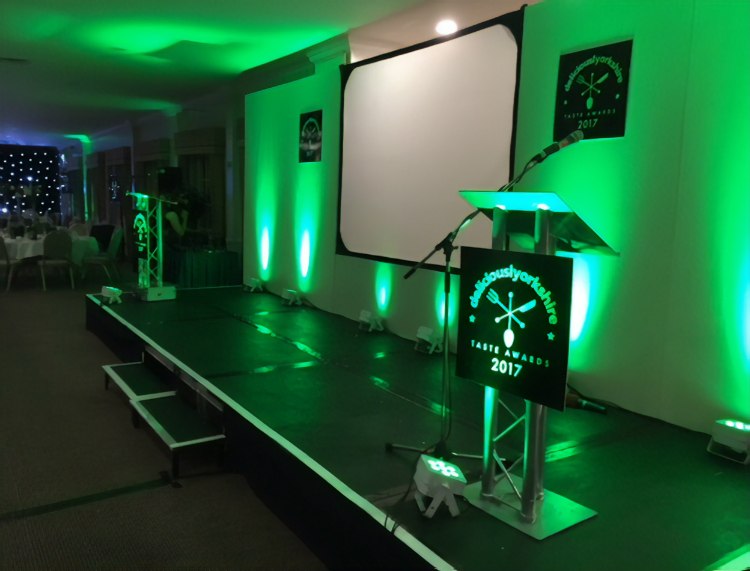 The lull before the awards was a quiet moment to reflect. The plinth on the left was mine!
The room was soon full and we were on. I have to admit, my voice did not sound like mine when it left my lips, but soon I found my mojo and got the hang of it.
During the awards, everyone sat down to a dinner which gave guests the chance to sample some of the winning produce. The star of the show was the chicken breast, which won the Supreme Product category for T Soanes & Son. This lovely and juicy course was followed by a pudding served with blackcurrant panna cotta ice cream from Yummy Yorkshire.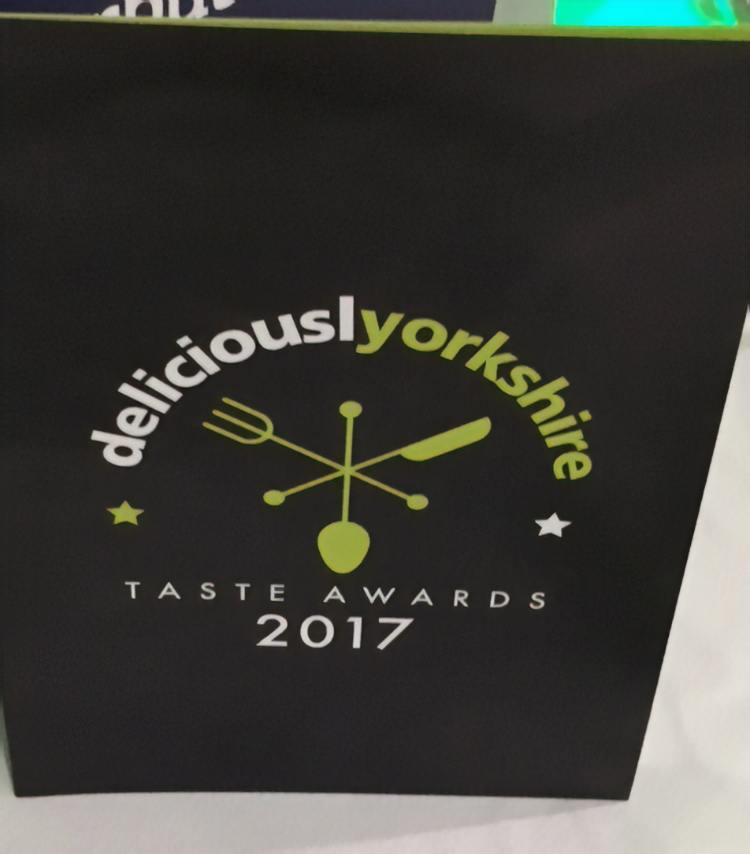 Nigel advised us to split the awards into sections – before, during and after dinner, and I for one was glad he did as presenting in short bursts during the meal meant I actually got chance to eat something and calm my nerves.
We had 22 awards to present, but even arranging them around dinner, before we knew it we were at the penultimate award. The winner's name written on my script was the gentleman I was expecting to win, so smiling away I was surprised to hear how similar his experience was to mine - he had also grown up on a farm and trained at The Dorchester Hotel in London – an uncanny coincidence! Then Nigel said "The award winner is stood on stage with me now…" I stood there, next to Marc Cole from SIAFS who was clutching the award as the sponsor, and Nigel exclaimed "Steph it's you!" I was so shocked, I stood for a moment with my hands held to my face in disbelief!
Yes, the Team at DeliciouslYorkshire really made me feel shocked, delighted and honoured! Nigel gave me a quick on stage interview - in which I exclaimed at how he had fooled me. After saying how delighted I was to be given this award, I took the opportunity to give credit for the amazing achievements of everyone in that room in making and supplying some of the finest produce for us chefs to use. It's easy to make dishes taste good you start from a strong foundation - quality ingredients.
So you see, sometimes you go to an Award dinner for one thing and leave with another!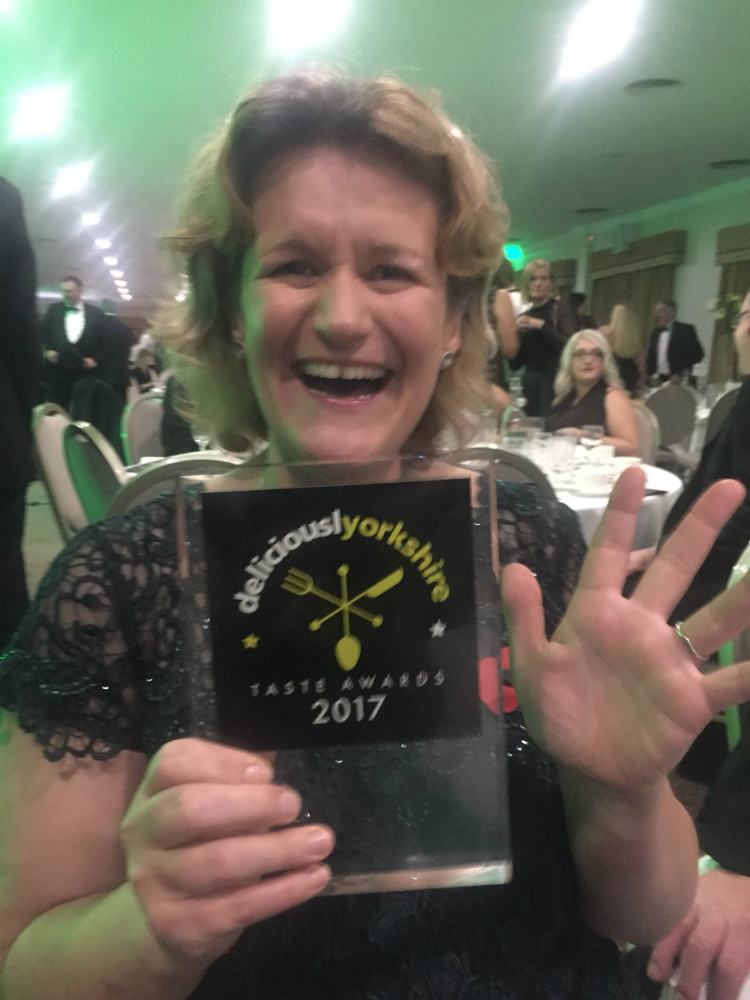 A very humble experience all round, although I think maybe I deserve a treat to celebrate – maybe I'll escape for a night at Yorkshire's Best Hotel!
Steph x