Yorkshire's Answer to Dynamite!
A Food Festival, Supper Club and Yorkshires Answer to Dynamite! 

The opening day of the Rhubarb Festival, yes rhubarb! Was full of fun and laughter.
I love rhubarb and can't get enough if it, so to be asked to host the Wakefield Festival of Food, Drink and Rhubarb was a real honour and pleasure. I view rhubarb as Yorkshire's answer to a stick of dynamite – there's that much explosive, good stuff in there, the energy is amazing!
The festival was officially opened by Cllr Kevin Barker, Mayor of Wakefield, and his daughter in law, Kirsty Barker, who will take over as Mayor next year.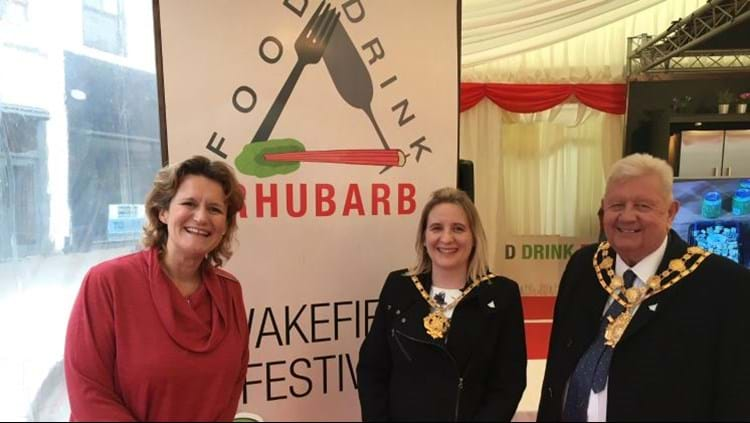 With the official bits over it was time for some cooking, we had an impressive line up of chefs on board, from celebrity chefs to great taste winners and lots of local talent.  
I hosted a cookery demo and created seabass and champagne poached rhubarb, lamb with rhubarb compote, and my favourite, meringue layered rhubarb with parkin crumbs glazed in rhubarb and rhubarb wafers. 
Following my demo I was approached by these lovely ladies for a photo, the audience was very happy as we had lots of tasters available.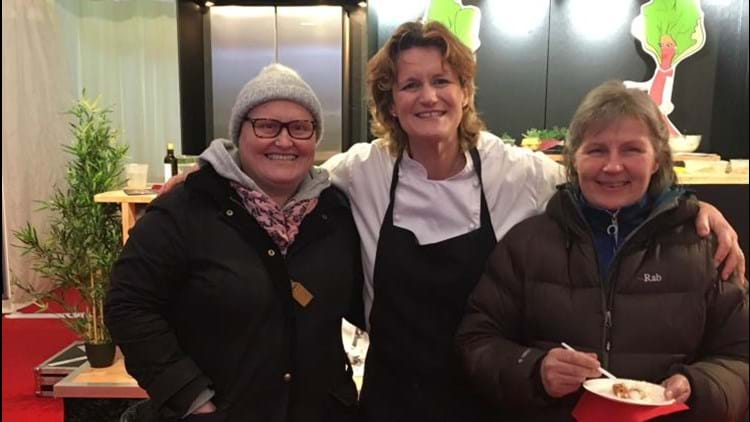 I was the warm up act for Jean Christophe Nouvelli and what a genuine, lovely man he is. When you think of what he has achieved it really is mind blowing!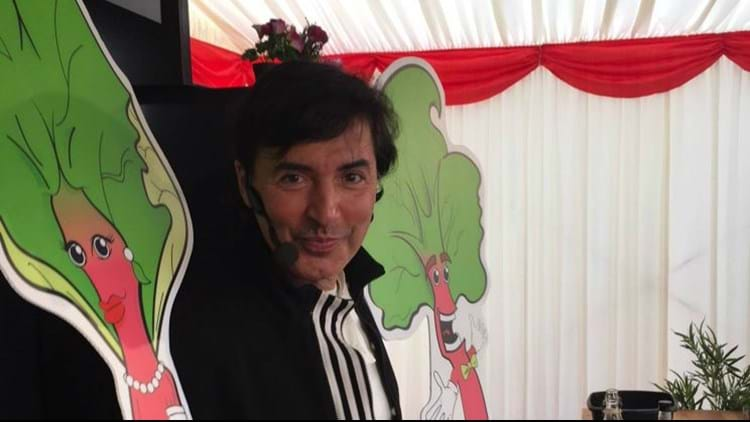 Jean Christophe had a large queue of fans forming but there was still time for a quick photo opportunity! 
 
Jean spent time talking to the audience about health and how as a nation we consume too much salt and sugar. He explained that salt is the product our bodies cannot get rid of so we must cut down, he looks younger every time I see him so there must be sense in what he says! 

He created a simple yet stunning mussels dish by chopping garlic and onion, frying it off with no oil or butter. He added spices, a little cardamom and cumin, diced aubergine and stewed it down with chopped rhubarb, finally adding the mussels with a little water to steam. A tablespoon of cream was added as he pointed out that mussels are living in the sea and are naturally salty, therefore no salt is required in this dish. 

Here are Jean Christophe's mussels – one for the ladies! 


Lots of visitors came in and out during the day, one of which was pantomime dame, Ruby Rhubarb, who was hilarious!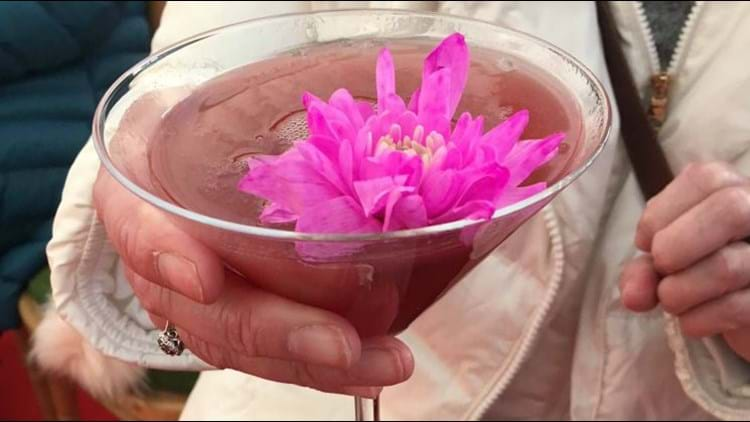 It was soon time for the last demonstration of the day and what better way to finish than with Murdo MacLeod of Zest Mixology, whipping up four rhubarb inspired cocktails. 

Murdo created the cocktails for four occasions of a meal; the arrival drink was prosecco fuelled rhubarb syrup with rhubarb garnish. Then onto two fruity coulis, one tall and the other martini inspired with a floral garnish. To finish, a boozy cocktail with gingerbread syrup, which was delicious. 

This event got me inspired and ready for my next foodie adventure, which is at Rudding Park on Friday 27 April. 

I was delighted to be asked by event organiser, River Street Events, to join Tom Kerridge and Tommy Banks to host a Supper Club. These celebrated chefs have had two dishes each featured on the Great British Menu banquet; I never got there sadly despite trying three times! However it looks like I might eventually get a dish on the Great British Menu banquet figuratively speaking. 

I will be creating the dessert for the event and yes, you guessed it, I'm going to be cooking up some rhubarb inspired treats. The rhubarb will be sourced direct from the Rudding Park Kitchen Garden. 

It is outdoor rhubarb grown in little clay pots which are beautifully crafted by a pottery based on the outskirts of Harrogate. This is the only pottery in the country with a continuous supply of dug clay onsite, so each pot has a bespoke lid to fit it. 

As part of my preparation for this exciting event, I met with Matthew Wilkinson, the Development Chef in charge of the banqueting kitchen at Rudding Park. I love working with Matthew, we had a fantastic brainstorming session and came up with some cracking rhubarb creations, and we've even devised a cocktail to complement the dish. 

The name of the dessert, quite simply, is Rhubarb and Custard. I am one very excited Wild Cook! Watch this space for more details and behind the scenes chats with the top chefs and a peek at their dishes from the night.... 

Find out more about the event and purchase tickets here.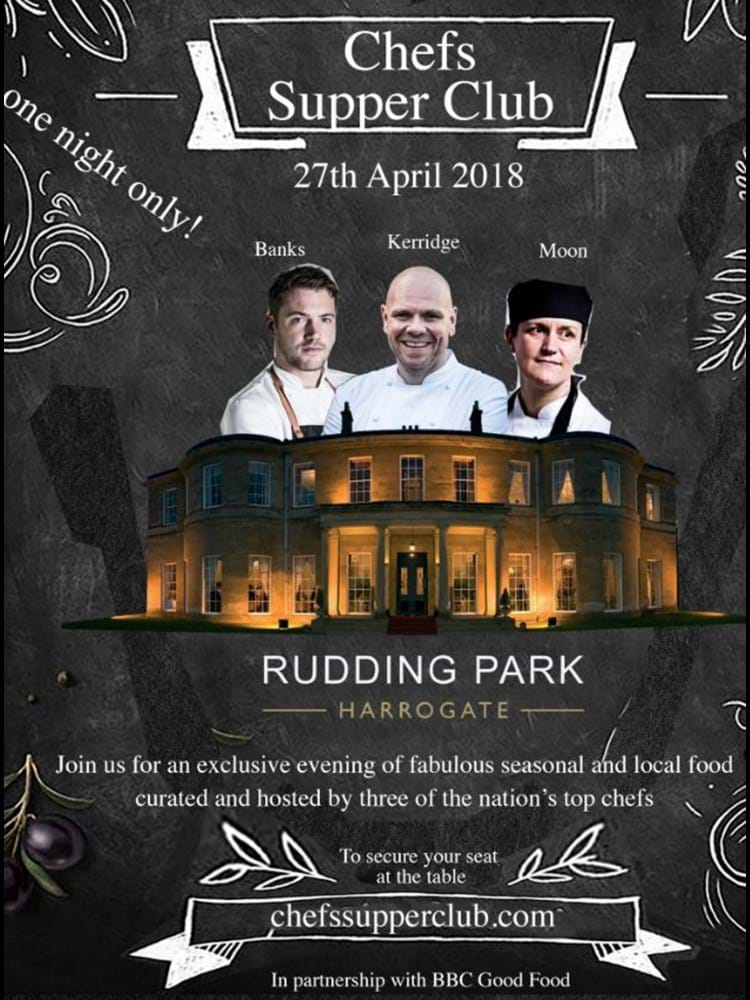 I can't think of a better place to host what will be a wonderful evening than in the Radcliffe Room at Rudding Park. It truly is a stunning venue and means so much to me! I can't wait to work with a kitchen team that are some of the best in the business, wow! 

Bring it on! 

Steph x